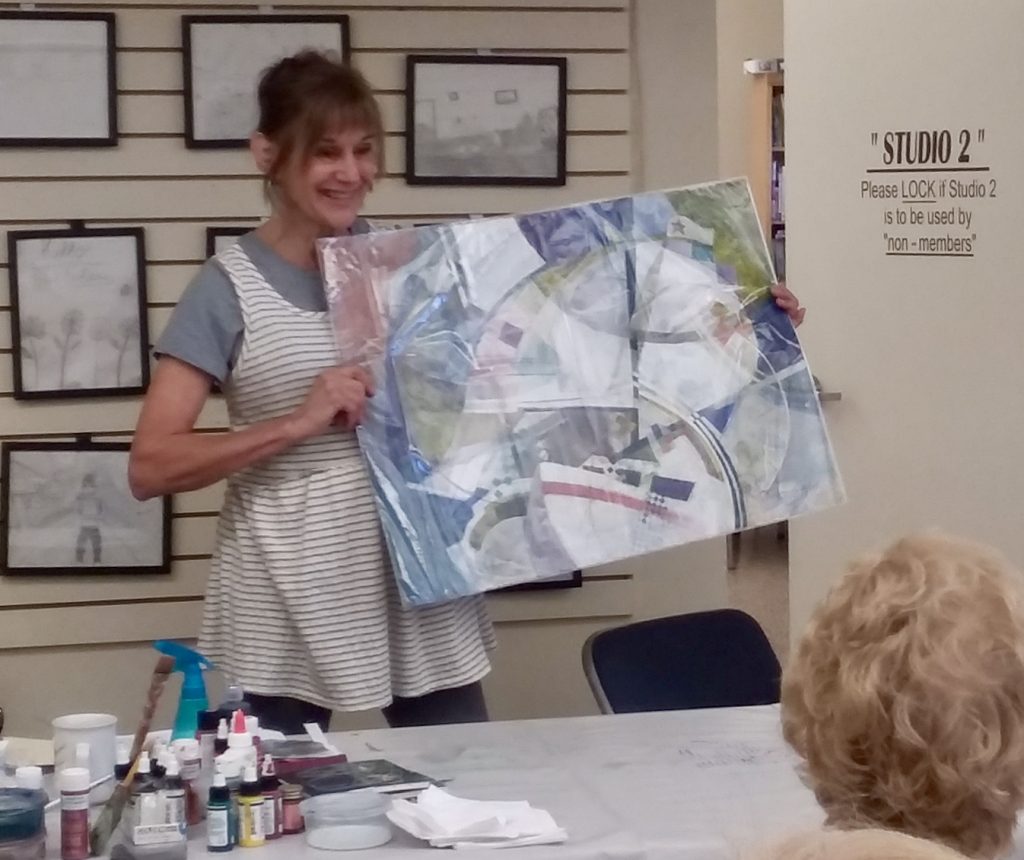 We are only a few weeks away from experimental, fun, skill-building work and personal mentoring, too, in Kathleen Conover's highly acclaimed watermedia class, "Chaos to Order".   
Kathleen is known as a highly inspirational instructor, who is very versatile, and generously shares all the tricks-of-the-trade with the goal of helping you achieve the next level in your art, from wherever you start.
This class focuses on developing your unique "artistic voice" and leads you through the steps to get there. With a full five days there is time for individual attention for your personal work. Kathleen is highly organized, teaches with examples, demonstrations, instruction and a 9 page syllabus for you to keep!
If in doubt, check her out:  KathleenConover.com We are fortunate to have this top U.S. and international award-winning artist come to S.D.!  Come join us for a great week.
For more details and to register, please visit our website.
Tags: art, painting, san diego, watercolor, watercolor workshop, workshop