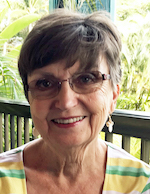 To all our many friends and patrons:
We finally have some GOOD news!  We're pleased to announce that even though our physical gallery in the beautiful Arts District, Liberty Station is closed, we have taken steps to continue to offer our members an opportunity to exhibit new works of art for an April Member Exhibition on our website. 
This April Member Exhibition will be an online exhibition only, meaning that members can enter online, just as they have in the past, with the same rules as far as number of entries, entry fees, and so on, but artwork will not be available for purchase for this show.
With our gallery being closed, there is just no feasible way for us to process the sale of artwork that is accepted into this exhibition. Therefore, this gives our members a chance to enter a painting that they are proud of but are hesitant to offer for sale.  It also offers a unique opportunity to our out-of-area members to enter their artwork.
Members should log onto their Member Home Page at www.sdws.org, and then click on the tab labeled "Exhibitions", and then click on "How to Enter" for more information about this online-only  show. 100 paintings will be chosen for this exhibition by our juror, Rikki Reinholz, and award winners will also be selected by Rikki.
We will continue to offer the paintings that have been exhibited in our Past Presidents Exhibition in our online gallery on our website through March 29. As of March 30, our online store will be closed until we are able to once again open our SDWS Gallery.
 The April First Friday Reception on April 3 is cancelled, as is the Membership Meeting and Demo on April 5. Life Drawing classes have also been cancelled through April 24.
All paintings that are in our gallery are well protected and those there now will remain in the gallery unless the artist desperately needs to retrieve the painting. If that is the case, then they should email membershows@sdws.org to arrange for retrieval. The building in which our gallery resides is locked 24/7 at this point, and we have a security system in place, so you can rest assured that the paintings are safe.
All of our workshops from now through the end of May have been cancelled, and anyone who has registered for any of those workshops will be receiving a full refund. Those refunds have been mailed, so please let us know if you do not receive your refund within a week to 10 days. You can contact me at president@sdws.org.
I hope each and every one of you stay healthy during these trying times, and that we all will soon be able to return to our regular schedules and routines. Meanwhile, we look forward to seeing a brand new Member Exhibition displayed on our website beginning April 1!
 Be kind to one another and be well,
Gay Weston
President, SDWS