The San Diego Watercolor Society, in conjunction with NTC, has been teaching watercolor painting to 3rd graders from Dewey Elementary the last two months.

June Rubin and Susan Hewitt, Liberty School's lead teachers, met the last eight Fridays to present lessons that engage the 8 and 9 year olds from basic mixing of paints, pen and ink, washes, color theory, design and art history.

Final artwork produced was as exciting as the class that came to visit our Education Room.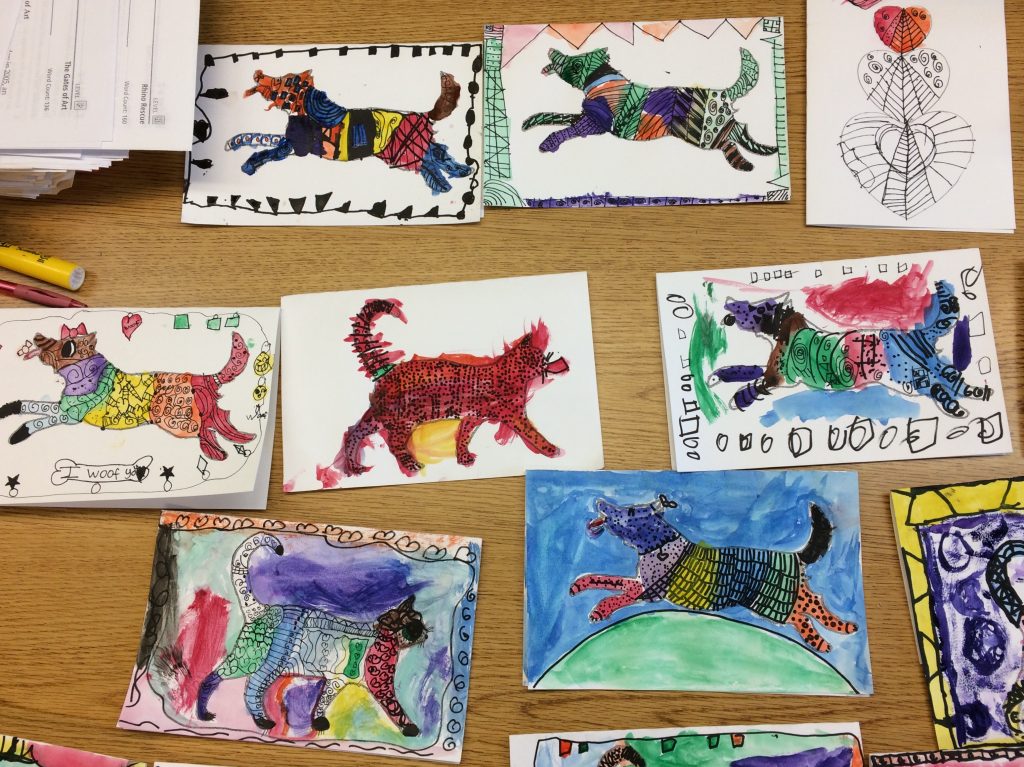 SDWS thanks Mrs. Gavin and Mr.Savin's classes from Dewey Elementary walking that two mile round trip visit to Liberty Station to be part of our year!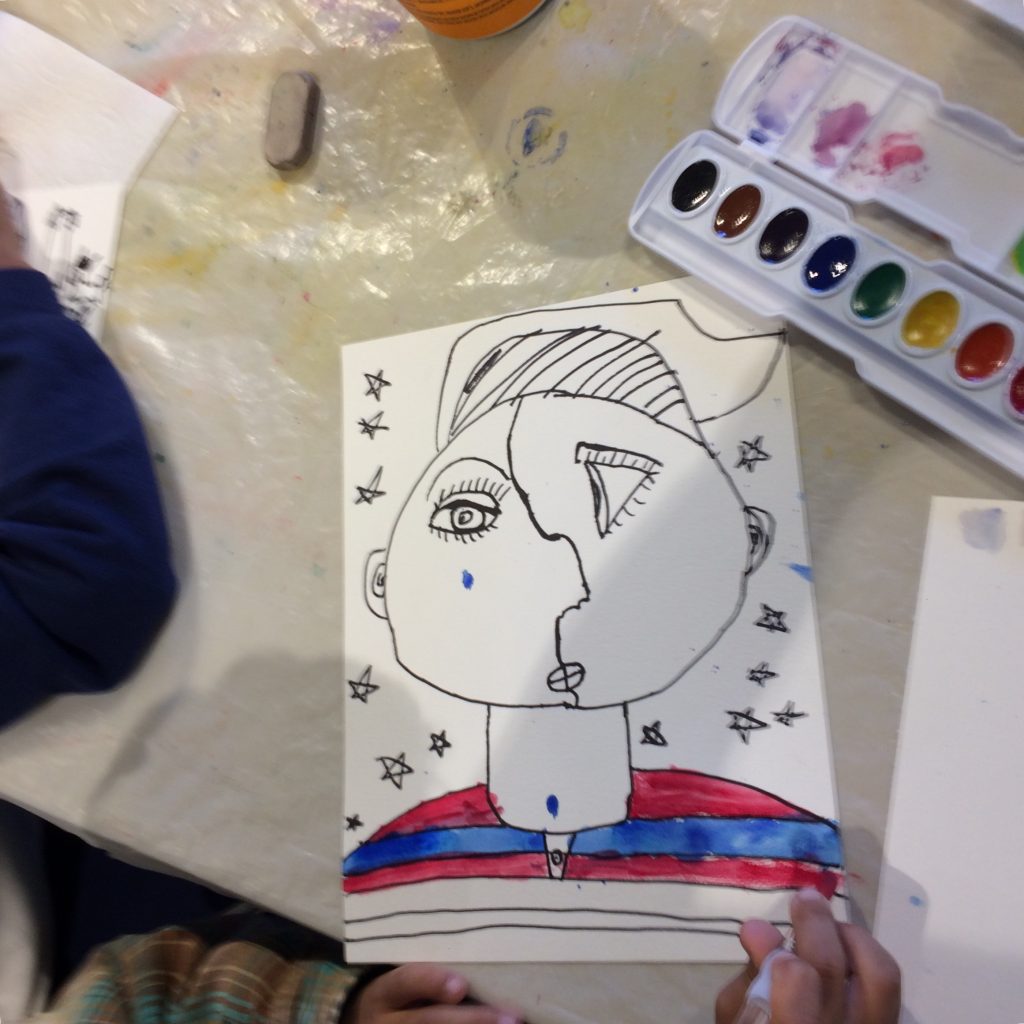 Tags: art, education, liberty school, outreach, painting, san diego, watercolor