Want beautiful tree branches, grasses, reeds or lines of any kind? Give "Loose Goose" brushes a try and see why so many artists love having a Loose Goose in their art supplies. Cheap Joe's Scroggy's Loose Goose watercolor brushes were invented by Hal Scroggy, and only available through Cheap Joe's. Loose Goose paint brushes are made from squirrel hair, which is extremely soft and pliable. They hold a lot of paint and create lines of variable sizes. The brush head is just like a "dagger" brush or a "striper" brush head but on a watercolor brush handle.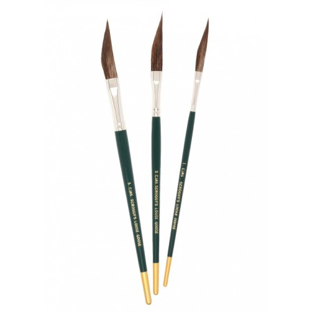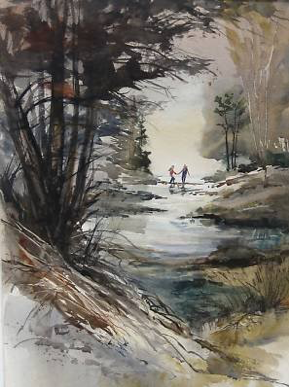 And practice makes perfect! I highly recommend warming up on a scrap of paper before you start with your painting. Standing up is best and moving with your whole arm rather than just with the wrist. Like any brush, the Loose Goose will behave differently on different papers.
Give it a try and, most important, have fun! After all, it's only paper!
Tags: artist materials, brush, san diego watercolor society, watercolor