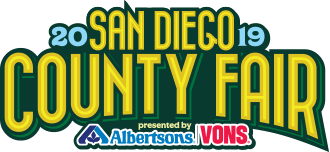 We couldn't be more thrilled about so many of our San Diego Watercolor Society members participating in the SD County Fair. And what's better? Several paintings have been selected for awards.
Congratulations to our artists!
Craig Anderson
Drew Bandish
Pat Dispenziere
Roberta Dyer
Glory Giffin
Elaine Harvey
Wanda Honeycutt
Luis Juarez
Susan Keith
Linda Kennedy
Ralph Kingery
Carol Mansfield
Carolyn Nespolo
Cynthia Roach
Sherry Roper
Dee Ruark
Ann Slater
Mark Smith
Vita Sorrentino
Ski Torzeski
Ann Walker
Angela Westengard
Mary Williams
Jami Wright
And if we've missed anyone on our list, please email us so we can add you!
Tags: artist, member news, san diego watercolor society, sd fair