CAPTURING LOCAL COLOR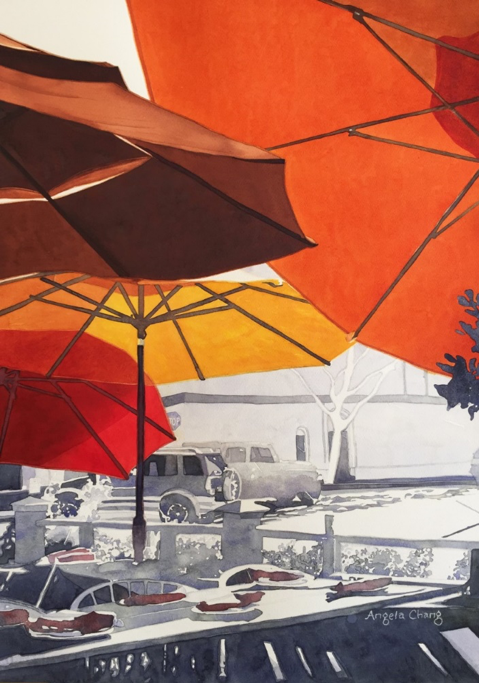 Angela Chang
The transparency, depth, and motion of water inspire Angela Chang to paint. She celebrates the beauty found in the juxtaposition of form. Movements generated through these connections are the primary source of inspiration for her series "Umbrellas and Sunbrellas."
As she approaches and engages the viewer with her work, she explores depth found through the interaction of color, pattern, and form. Her works simultaneously create a sense of mystery and discovery.
Chang lives in Southern California.
Chang said that the entries for this show were very strong and that made her job as juror very challenging. The paintings that appeal to her most have evidence of a confident stroke.
She also made the comment that the volunteer members of San Diego Watercolor Society work very well together and that the organization is very well run.

---
Regulars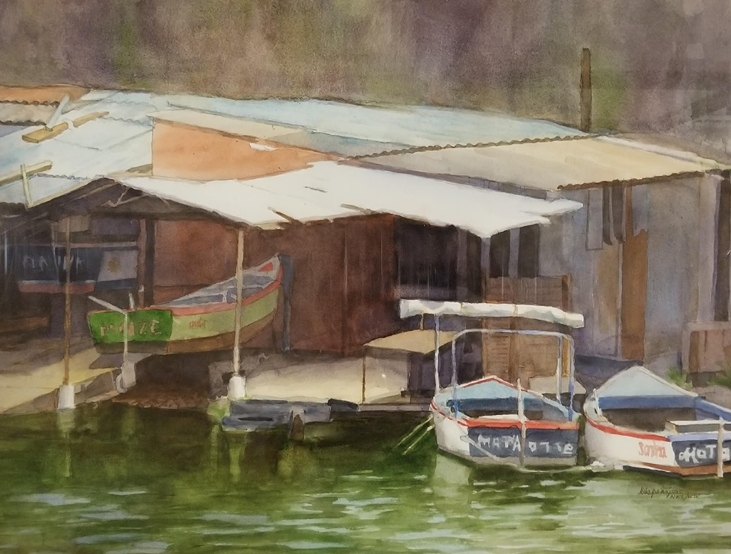 This is a very quiet atmospheric painting. I like everything about it – the soft colors and the harmonious elements. This painting caught my eye when I first walked in.
---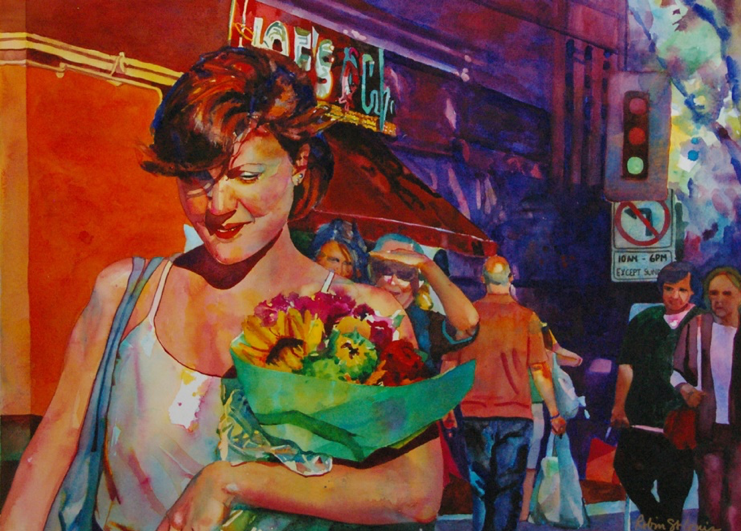 Robin St. Louis expresses her feelings through her colors. It's a very appealing image and there's a good story here with her facial expression.
---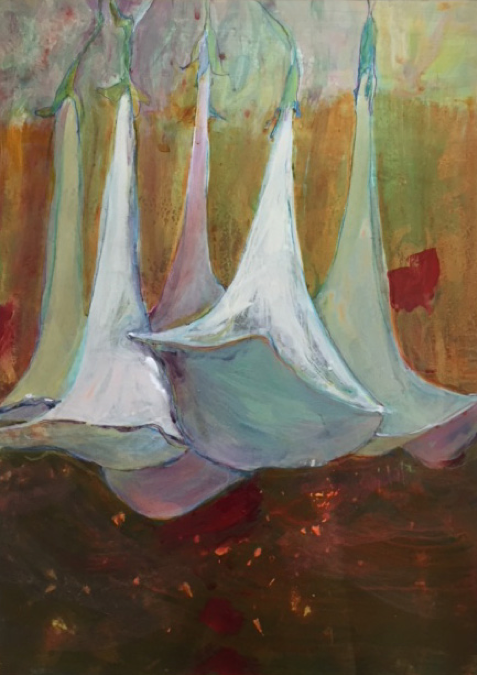 This painting has wonderful textural elements and it's very lively. I love the pops of red to draw the viewer in.
---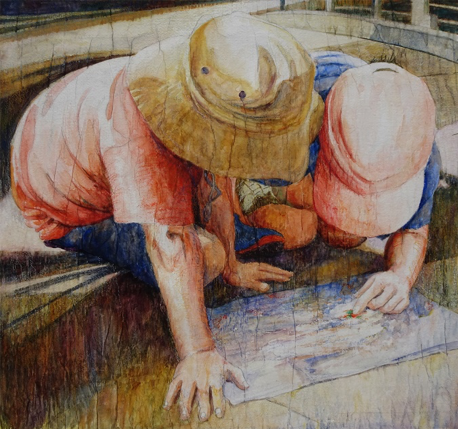 I am viewing this theme as capturing the local color of San Diego, rather than the literal meaning of the local color of an object. I think this painting, with its warmth and cheerful color, represents this area. The design is strong and it's a great painting.
---
Miniatures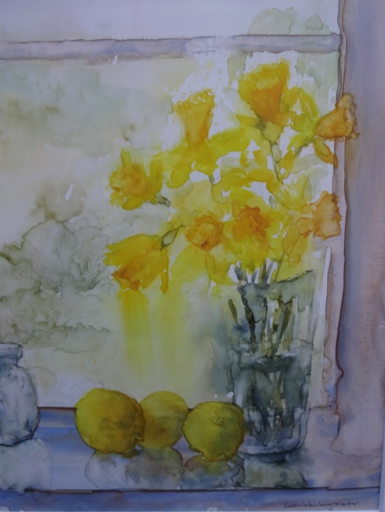 This painting does not rely on value contrast to convey its message. It is very difficult to convey atmospheric perspective without value contrast, so I give this painting high marks for its accomplishment.
---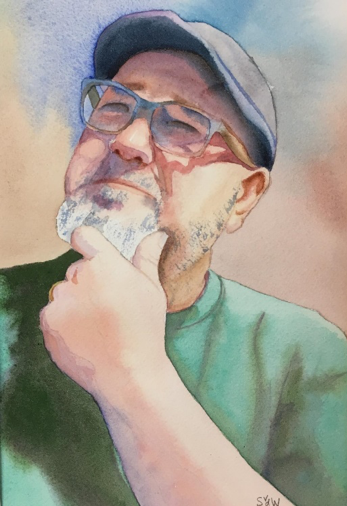 This artist uses color well. It's a well-balanced composition and the artist clearly exhibits very good portraiture skill.
Tags: angela chang, artist, award winning, awards, san diego watercolor society, watercolor