San Diego Watercolor Society is celebrating 55 years by having a Past President Show in the Educational Center complete with bios next to each painting.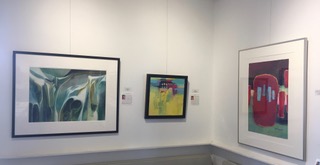 Although we have had 47 presidents serving since 1965, 17 paintings of those still active are in our exhibit with a special inclusion of Ally Benbrook who recently died in September 2019.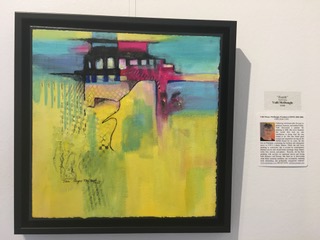 The show opened on February 19 and runs through March 20. Since the opening day people have been enjoying this show. In fact, one painting, Joan McKasson's, sold the first day. People have said they would love to see this show up permanently which is a reflection of the talent of these artists, many of whom belong to other societies and exhibit their work elsewhere.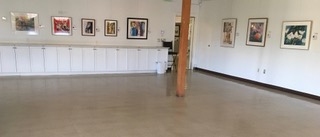 In order to tell our history and their stories, the paintings are in order from the earliest to most recent president: Linda Doll, Elaine Harvey, Joan McKasson, Robbie Laird, Mary Sievers, Rise Parberry, Valli McDougle, Carol Thomason, Julie Anderson, Roberta Dyer, Alice Kayuha, Mary Sue Compton, Beverly Berwick, Linda Ivor, Ralph Kingery, and Susan Hewitt.
We would like to invite you to a ceremony in their honor on First Friday, March 6 at 6:00 p.m.