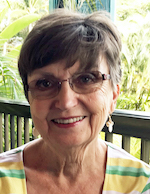 To all our many friends and patrons:
We here at SDWS take the health and well-being of you and all of our many dedicated members and volunteers very seriously. It is for that reason that we have taken the unprecedented step of closing our physical gallery to the public at least through April 25, 2020 to protect you and us from the rapid spread of the COVID-19 virus. 
However, we will continue to offer many of the beautiful paintings that were accepted into our March Member Show for purchase through our online gallery (www.sdws.org), as well as paintings that have been exhibited in our Past Presidents Exhibition. Watch our website for even more paintings that may be offered during April, as we explore the idea of having an "online-entry only" Member Show that will run side-by-side with the show that is hanging currently.
It is our hope that we will be able to hold our regular May Member Show, as scheduled, but that decision will be made a few weeks from now, once we know more about the severity of this global emergency.All of our workshops from now through May have also been cancelled. Anyone who has registered for any of those workshops will be receiving a full refund. This will take some time, so we appreciate your patience during this period.
I hope each and every one of you stay healthy during these trying times, and that we all will soon be able to return to our regular schedules and routines. Meanwhile, we will try to keep you informed of any new information as it becomes available. 
Be kind to one another and be well,
Gay Weston
President, SDWS