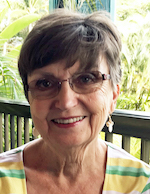 April 2, 2020
To all our many friends and patrons,
In these unprecedented times, we are all learning new ways of going about our lives and trying to create some sense of "normalcy". In that spirit, even though our gallery is closed and we can't gather together to enjoy one another's company, we still have an April Member Exhibition, "Cheeky Monkey", displayed on our website for all to enjoy. We had 247 entries into this exhibition, which was a very happy surprise!
Congratulations to the Award Winners, and to each of the artists whose work was accepted into this exhibition! Thanks to Rikki Reinholz who did an outstanding job of jurying this show in unusual circumstances, to say the least! She managed to eventually choose 101 paintings for the show, with 14 award winners. Bravo, Rikki!! Unfortunately, because our gallery is closed indefinitely, we are unable to offer any of these beautiful pieces for sale. But stay tuned…things may be changing in the future!
I want to give a huge "shout-out" to the volunteers who worked behind the scenes to make this April Member Exhibition happen. It took a lot of ingenuity, creativity, patience and time…but they came through! If you'd like to say thank you, you can send a message to membershows@sdws.org and to webmaster@sdws.org.
It has been decided that our May Membership Exhibition will also be an online show, much the same as this month's exhibition. Continue to check this website for updates. As you know, we are all in uncharted territory here, but we will get through this! We are celebrating our 55th anniversary this year, and this will certainly be a year to remember!
Stay safe and well, and I thank each and every one of you for your support during this difficult time.
Best wishes,
Gay Weston
President, SDWS