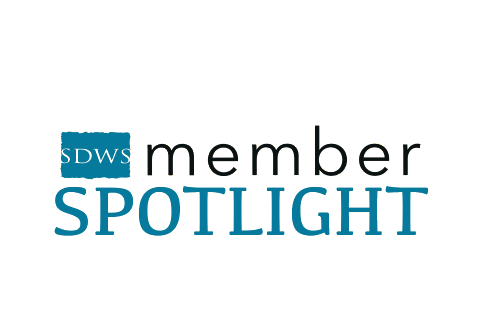 Edward Abrams was awarded first place in the November 2020 Member Exhibition for "Lady in Flowered Dress". Juror Stan Kurth remarked, "This is an extremely powerful portrait with strong and well rendered shadow values, shapes and textures. The composition demands your attention, then moves you in and around for an inspection of all the intricacies. The gesture says she's attentive to something. Whatever that something is, it doesn't matter. "
We reached out to Edward to learn about his fascinating background.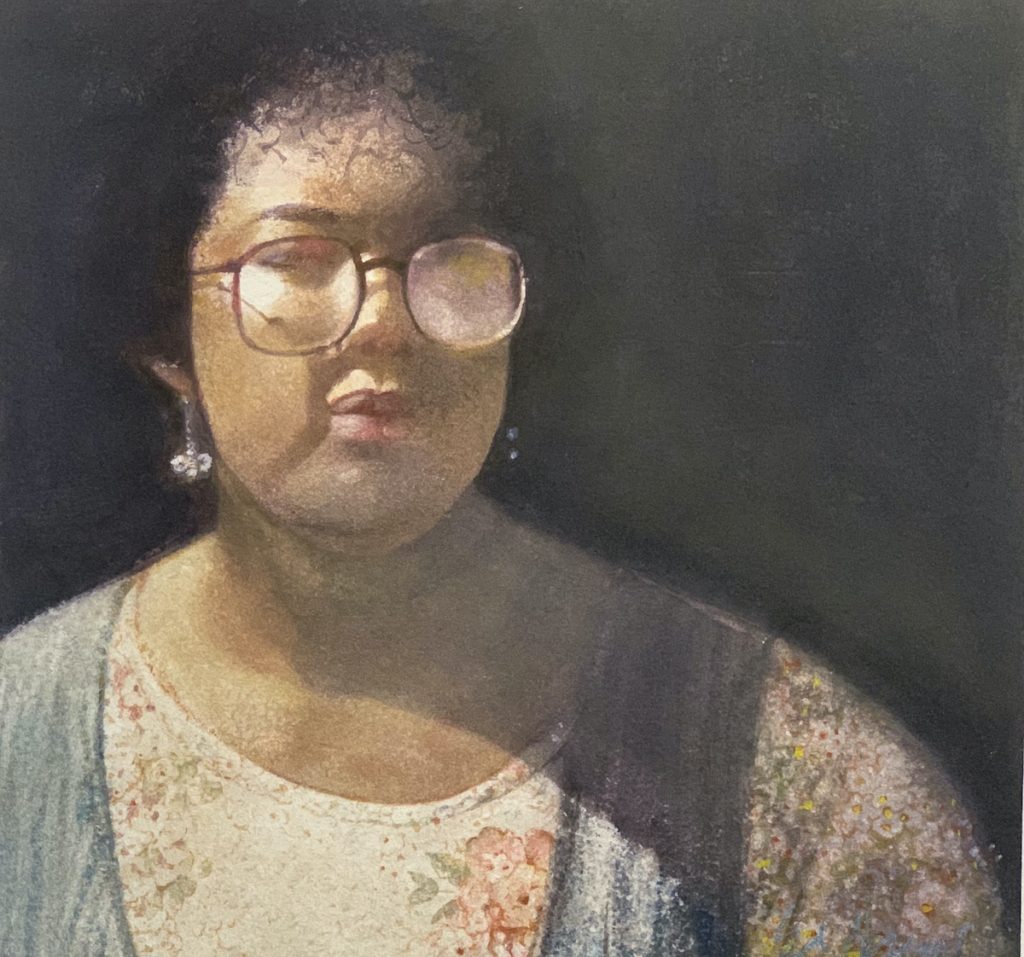 EDWARD ABRAMS
Edward Abrams has always been an artist. As a young boy in Cleveland, he saw and exhibit of HENRI MATISSE and started art classes. He studied at the Cleveland Institute of art and was included in exhibitions, one juried by Richard Diebenkorn. He needed to earn a living. His first job was with American Greeting cards where they nurtured artists and encouraged them to do outside exhibits.
There was an exciting art climate in Los Angeles in the 60s so Ed came out west to show his work. While exhibiting, he worked in advertising and became the Graphic Design chief of a major department store, winning many awards in the L.A. area and from the American Advertising Federation. After a time, the work in advertising became too narrow for him and he moved out into broader work. Freelancing he could put his painting skills to work and he did many award winning jobs for major publishers including Harcourt Brace, Westways and Atlantic Monthly to name a few.
One of his favorite clients was Marvin Schwartz at Capitol Records where he produced ten years of award winning portraits of Classical composers including IO award winning covers of Gustav Mahler. This was a time when Record covers were large and not the size of a postage stamp. His art also hung in your favorite movie theaters where the movie one sheets were painted not photographed. It was a fun time and very rewarding.
AWARDS
Edward's list of awards and accomplishments are too numerous to list. Spanning from the 1980's to 2020 he has been recognized for his excellence as an artist and illustrator on an international level.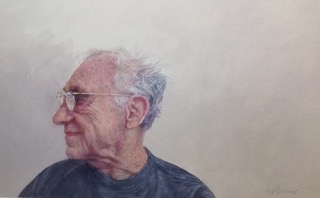 Recently, Edward received the Deena and Ken Altman Award for his painting "Ice Cream Line" in the San Diego Watercolor Society's 40th International Exhibition.
Juror Micheal Reardon commented, "I was enchanted by the ensemble of the mystery of what these people were doing. I didn't realize they were waiting for ice cream. It's a very sophisticated composition."