San Diego Watercolor Society (SDWS) member and frequent exhibitor Sheila Greer died last month in a tragic accident. Sheila was a close friend of a number of SDWS members who remember her as a person who had lived her life to its fullest. Her adventurous stories as a world traveler and her compassion for others were priceless.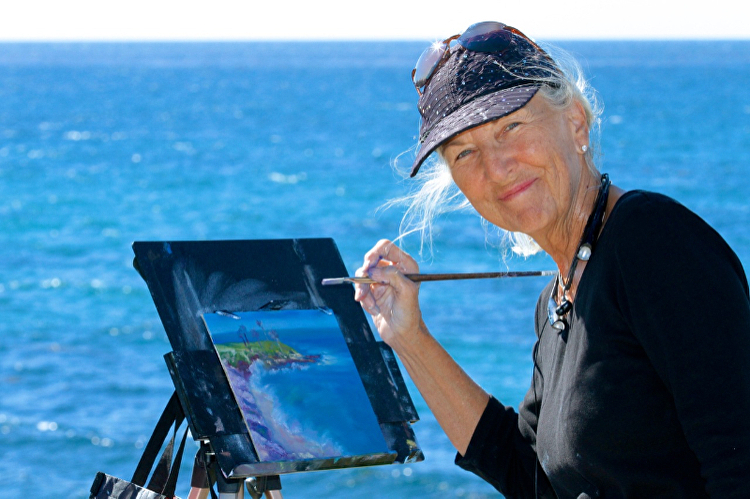 Sheila was a plein air painter among other accomplishments, and her friends will forever think of her whenever they visit/ paint at the Carlsbad flower field and other outdoor locations, as she was a great painting and critique buddy. She appreciated everyone's art, and knew how to talk about it in a way that was positive and true. Her thoughtful and insightful interpretations of the artwork of others during critique sessions will always be warmly remembered. It was also wonderful to hear her talk about the artwork in her own fabulous personal art collection, as Sheila appreciated so many different styles of painting and enjoyed telling her friends what made each piece special to her.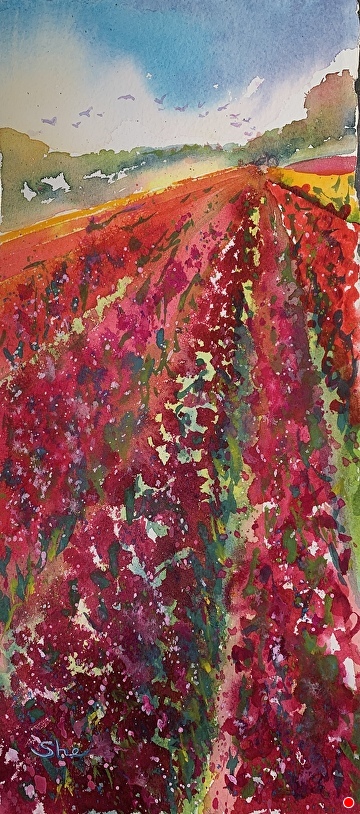 Sheila's friends and fellow artists always appreciated Sheila's calm demeanor and her very accepting kind heart. She cared about her friends, was a terrific listener and observer, and contributed to group discussions with generosity. Many will miss those pearls of wisdom she posted on Facebook almost every day, leading a friend to remark that she felt like Sheila just knew what she needed to hear.
Sheila made everything fun. She had a great laugh, her eyes sparkled, and when she made eye contact, each person with her felt special and understood. She was beautiful inside and out, and her elegant posture and graceful movement brought beauty with her wherever she went. She looked awesome in whatever she wore, from old paint clothes to her dress up outfits. Sheila hiked, kayaked, canoed, and watched the natural world with love and attentiveness. She traveled extensively, and when she talked about her travel adventures she became very animated and alive. She meditated daily and expressed a connection to the spiritual world through her art. Many of her pieces featured spirals, stars, and nebulas swirling around human figures, or forming human figures, and these pieces spoke to the interconnection of all creation.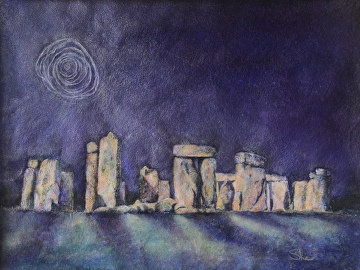 Because she was so beautiful she saw beauty everywhere and expressed it through her art. Sheila's exuberance, shining presence, and positive outlook on life were unfailingly exhibited in her paintings.
Sheila's love of life and art will no doubt live on in the people who knew and loved her.