Juror: Angela Chang
..
Juror Commendations
"Boomerang" by Mark Smith
The whimsical design and colors pulled me to this painting. Thoughtful placement of objects and consistency are shown in all parts of this hard-edge painting.

"Social Hour" by Cynthia Roach
The way the artist arranged the birds is wonderful, and the quality of the drawing is strong. This poured work of beautiful colors, and the placement of whites, enhance the feeling of this happy, quiet painting.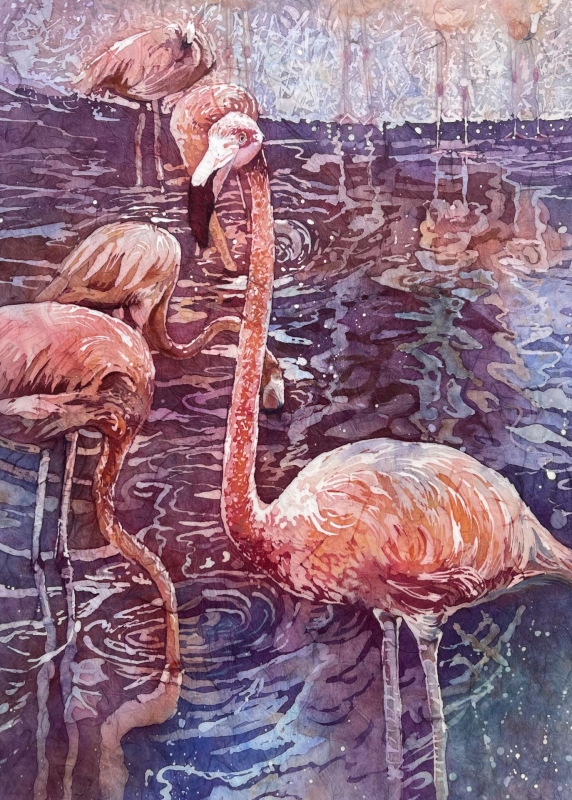 "A Seat in the Shade" by Sarah Sullivan
This simple yet complex emotional painting is very appealing. The artist's ability to orchestrate the elements shares the artist's feelings.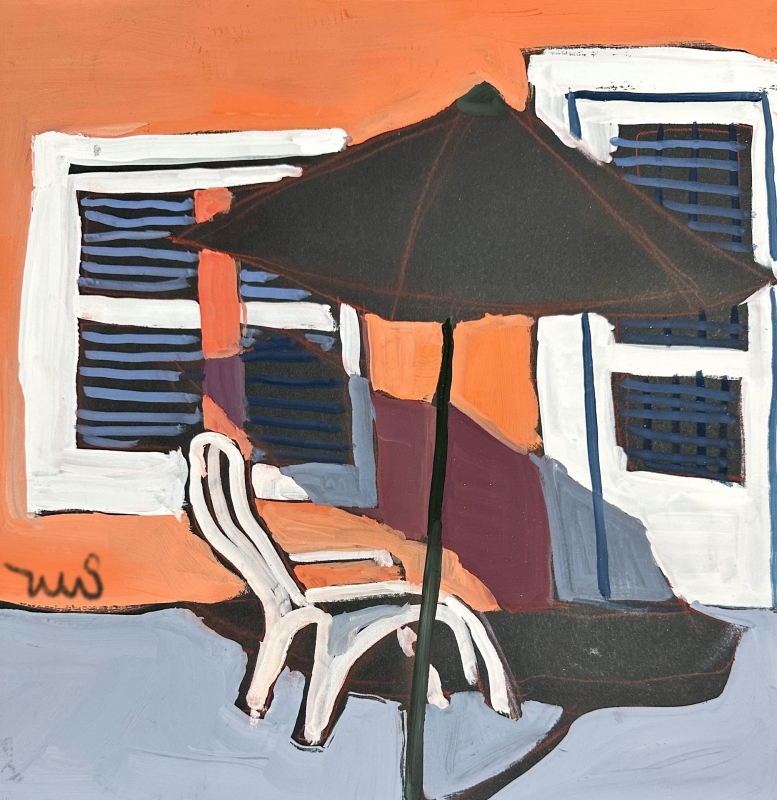 Honorable Mentions
"Time Signature" by Jai Kim
The artist captured the fast movement of a Flamenco dancer very well. I can tell this was painted very fast in one sitting. It is a lovely painting.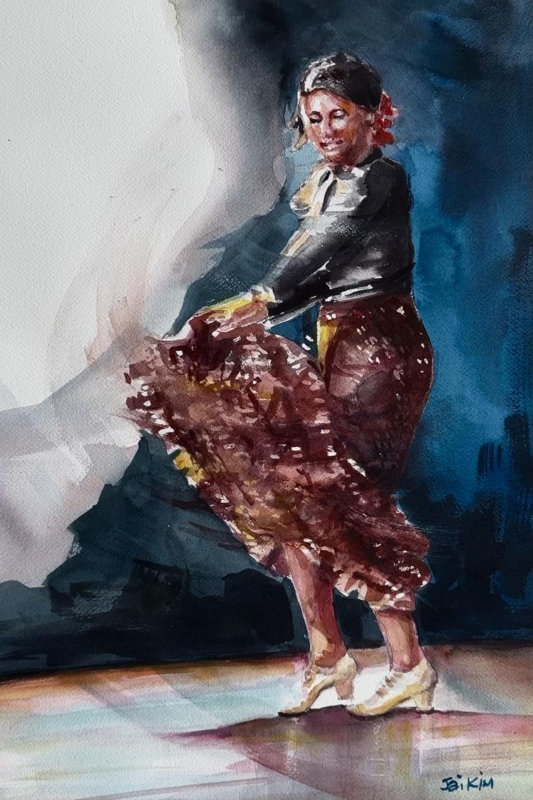 "Don't Tell Mom II" by Julie Anderson
This artist knows the subject well and paints with good design and lively colors. The body language of all four individuals in the painting and the eye contact of the boys tell the viewers what's happening.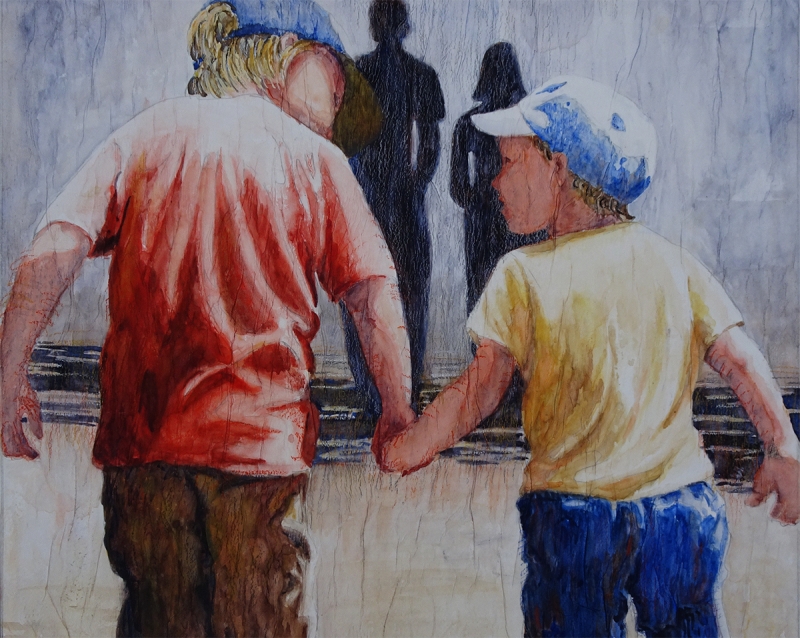 "I Am IV Attentive" by Harriet Lisak
This artist has shown the emotions of the subject very well by using added textural work and good conscious composition.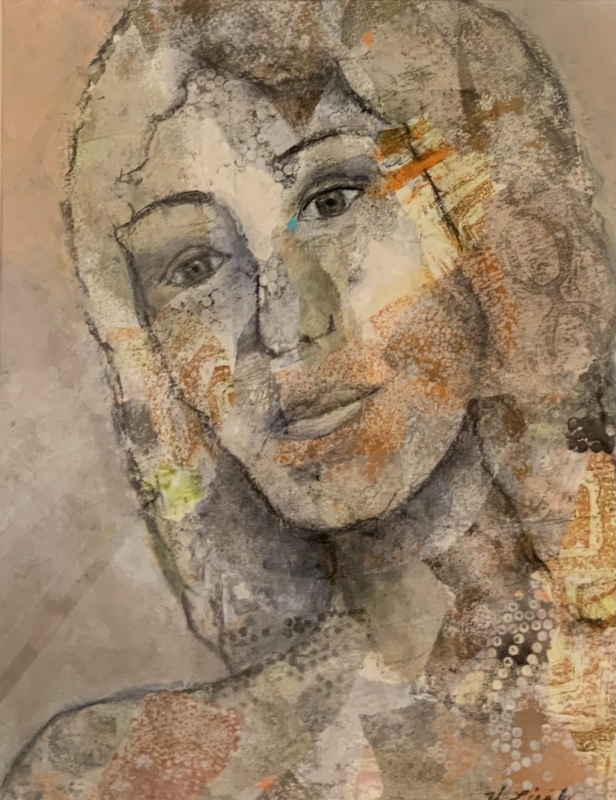 "Get In" by Sonja Sullivan
A pleasantly airy plein air painting. Great use of white spaces that shows a hot sunny day in southern California.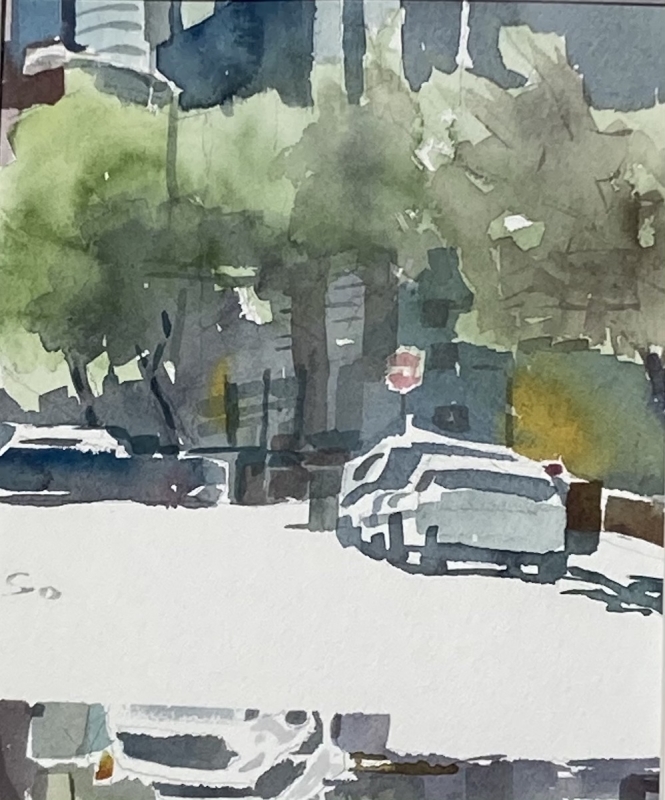 Best of Miniatures
"Brothers Being Brother – Study" by Julie Anderson
This artist can handle the medium very well. The technique, design, and the communication of the feeling of the subjects are done so well.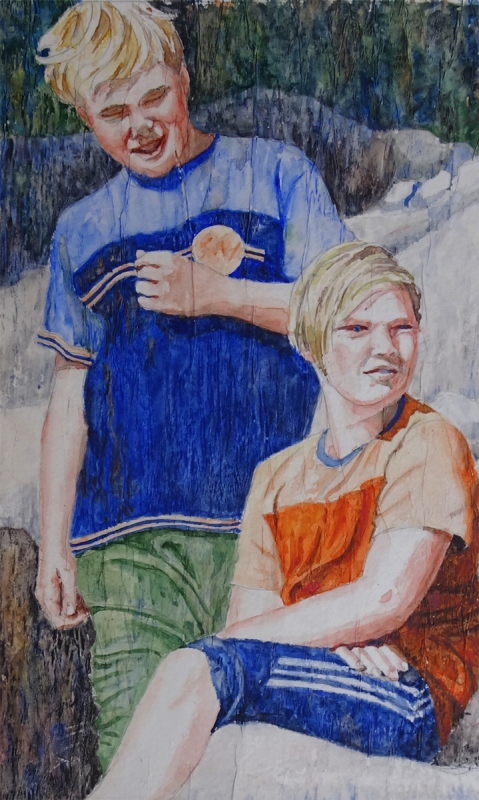 Best of Theme
"The King With Two Crows" by Rose Pope
I was not planning to select a literal "Under the Moon" painting until I noticed this spiritual piece. The use of collage with the design and colors is superb. The artist connects us with her unique vision and passionately handled textures.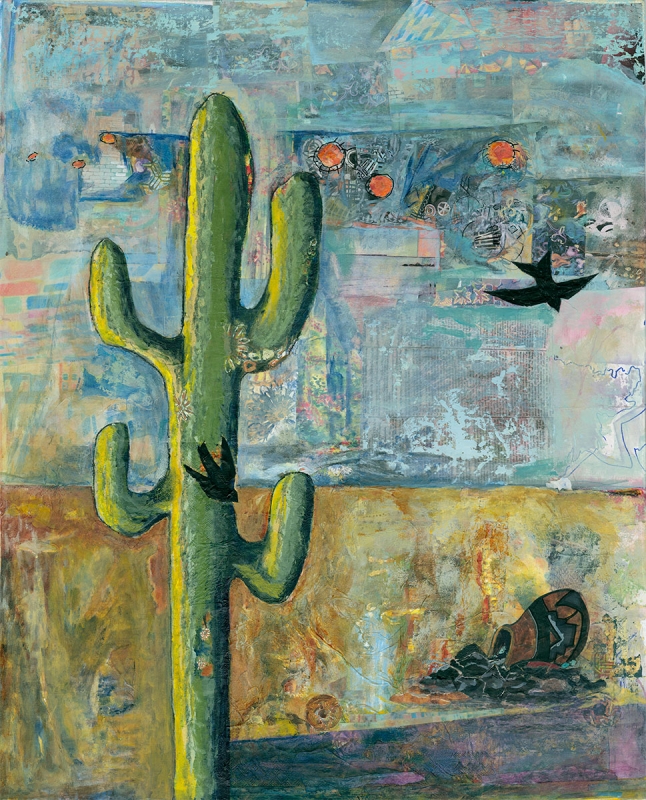 Third Place
"The Fishermen" by Michael Garberick
This painting shows the artist's confident drawing and ability to handle a monochromatic palette with perfect white spaces. It is a very pristine work.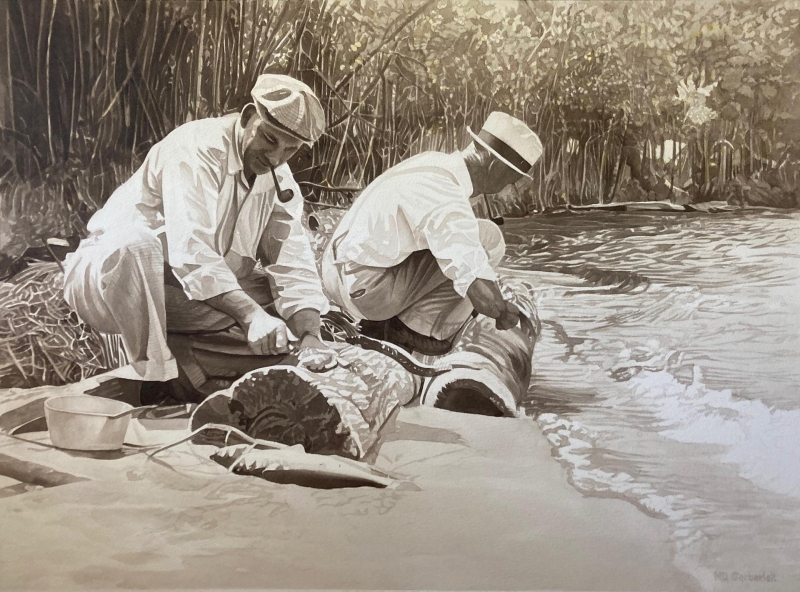 Second Place
"Mother Nature" by Carol Mansfield
This painting's refreshingly beautiful colors attracted me first. The artist put together the unique style and complicated design very well.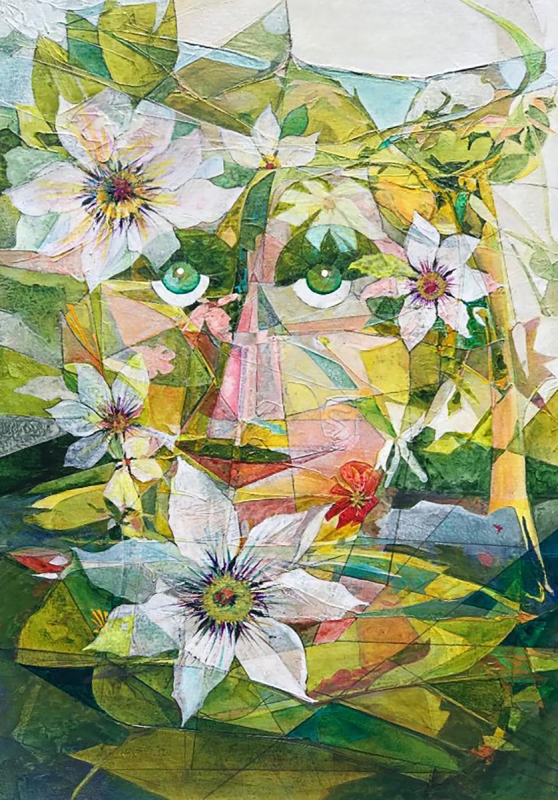 First Place
"Lifetime Friends" by Helen Hayes
The artist understands the design and communicates to the viewers with her feelings and emotion. Overall, this beautifully painted work possesses aesthetic, psychological, and spiritual qualities.