Juror: Liz Walker
.
Honorable Mentions
"Spring Tidings" by Cathy Casteel
The colors and linework in this quilt-like painting really spoke to me. The artist deftly balanced the loosely gridded color blocks with expressive and playful black linework–all against the white edges of the paper—not an easy feat. Abstracts like this are more difficult to paint than most of us realize!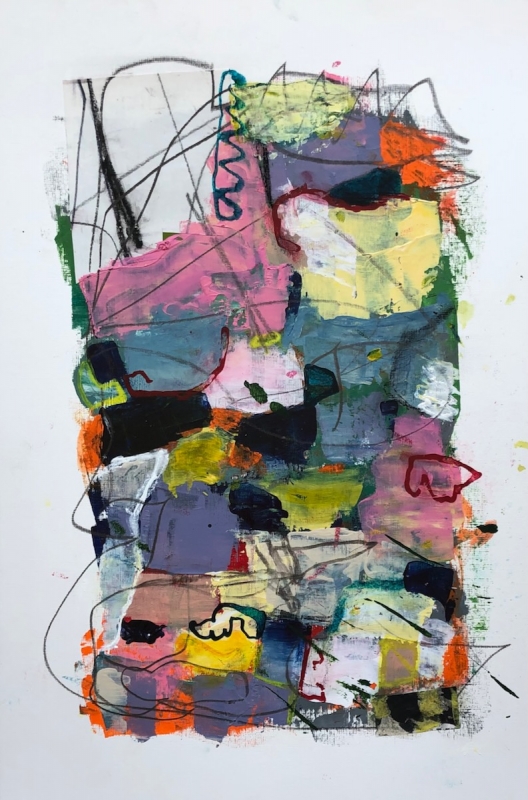 "Clarence in the Wind" by Helen Shafer Garcia
A painting that goes beyond the ordinary pet portrait—the artist has used a variety of layering techniques that invite you to look closer and deeper into the painting. The patterns and mark-making throughout are skillfully painted and a nice complement to the deep soulful look in the dog's eyes.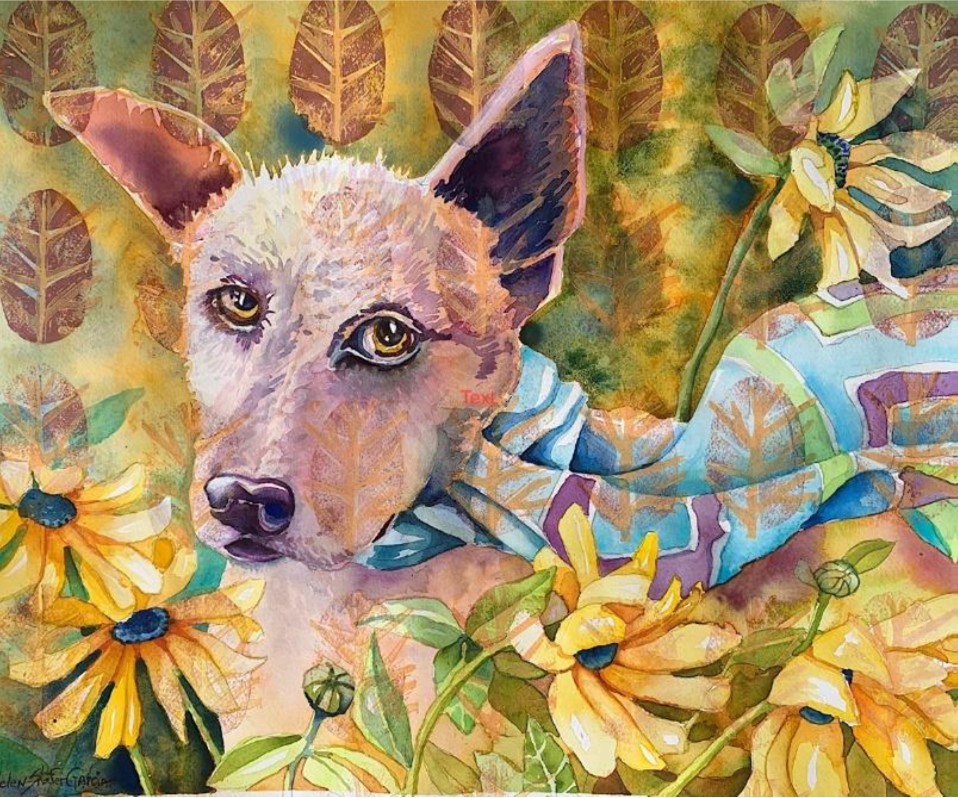 "Making Memories" by Helen Hayes
This artist has given us a dominance of soft neutral colors—adding that pop of yellow and blue that direct us to the center of interest. There is a wonderful depth of feeling in this painting of pets and their owners without any hint of sentimentality.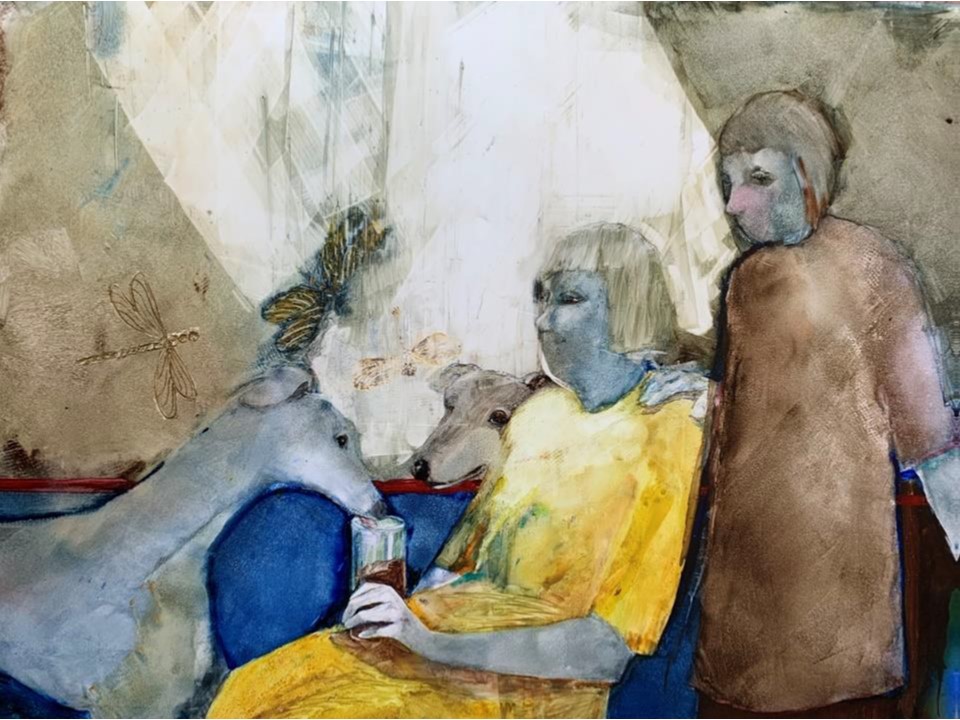 Third Place
"Balboa Park" by Luis Juarez
This work is direct watercolor painting at its finest. A wonderful infusion of light in the distance contrasts beautifully with the calligraphic dark strokes of the roughed-in figures. The oblique angles invite you to enter the scene and stay awhile.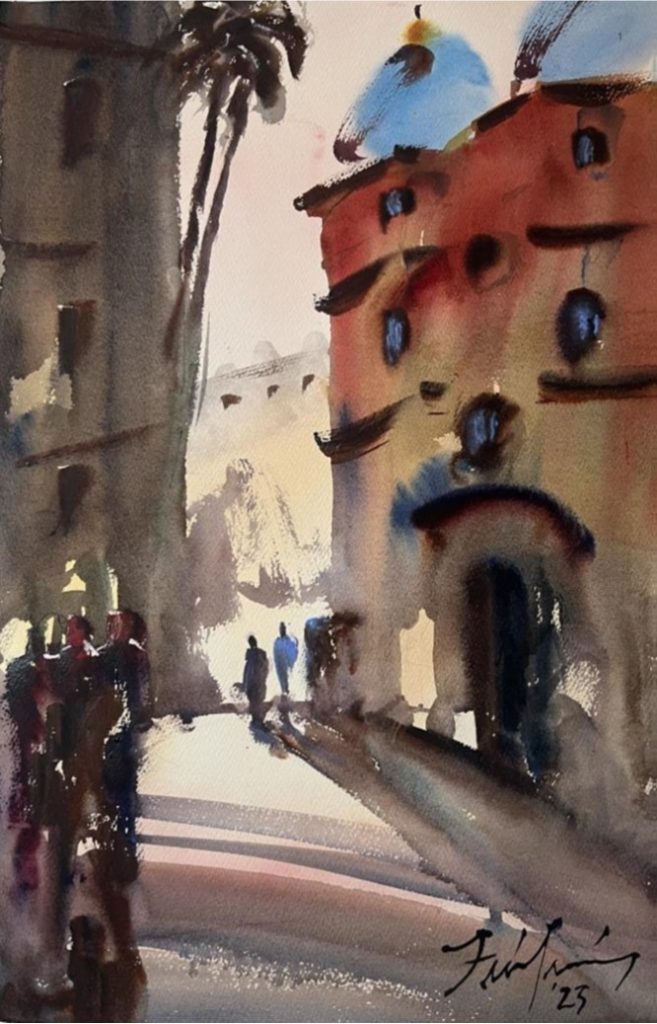 Second Place
"We Were There" by Louise Lachance
The mottled background with sharp opaque strokes gives this painting an immediacy and a bit of mystery, in part due to the title. It almost suggests something ancient and decayed, but beautiful. The black linework is playful while still showing the confident hand of the artist.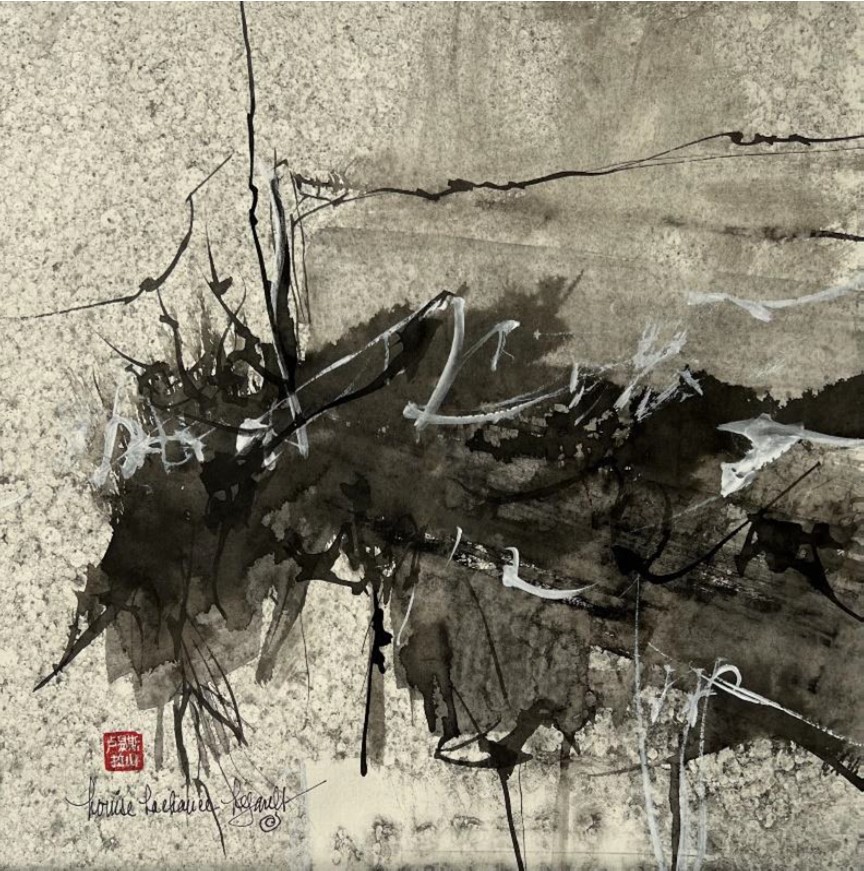 First Place
"Goddess of Autumn" by Robin Erickson
A high caliber of watercolor skill is evident in this painting, but the unique vantage point and strong values make this painting worthy of the top prize. The design is superb—even apart from the subject matter, the shapes move your eye around the entire painting.