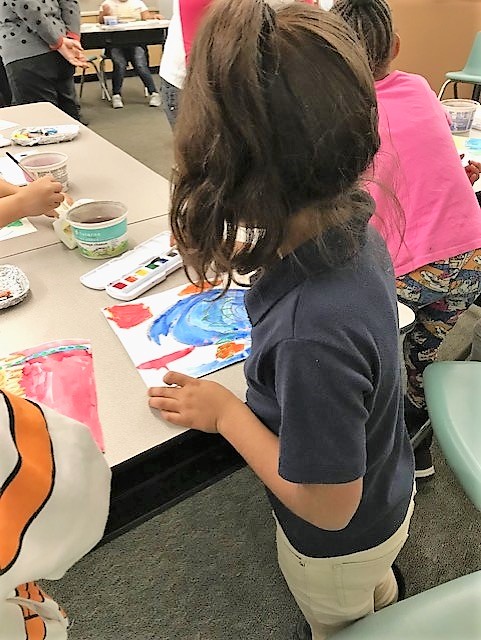 Educational outreach volunteers taught two kindergarten classes on January 15th, 2019, at Rodriguez Elementary School in Logan Heights. The children were introduced to the concept of creating a variety of different kinds of lines, i.e. straight, dotted, zigzag, spiral, and curved. Following  directed teacher instructions to create a certain line segment, they used colorful oil pastels to draw lines to form interesting abstract shape sections, which were then painted.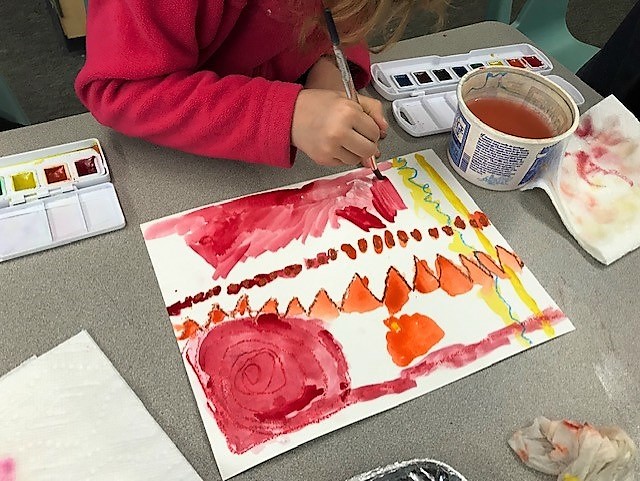 They used a variety of colors of watercolor paint to fill in sections of created spaces, and learned how to paint light and dark values by varying the amount of added water, how to use a color palette, (by limiting how many colors were chosen), how to repeat colors to make patterns, and how the white spaces left unpainted could become part of the design. The children all created unique and beautiful designs while participating in this lesson, called "Line Variety Painting".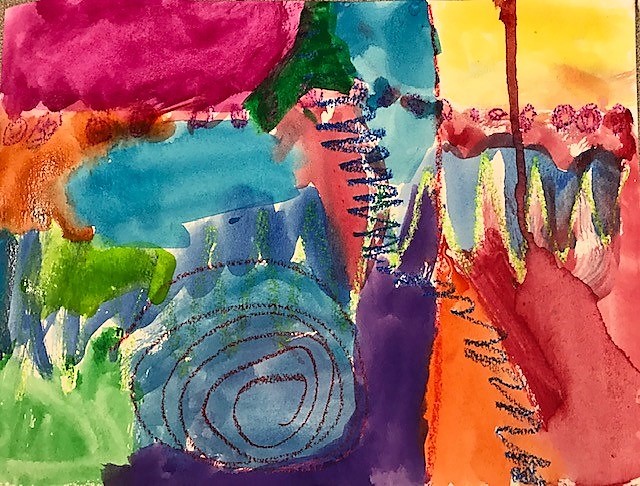 Our artist volunteer teachers were delighted to receive thank you notes from the two classes we taught. One class repeated the lesson in crayon on the back of their hand written notes!!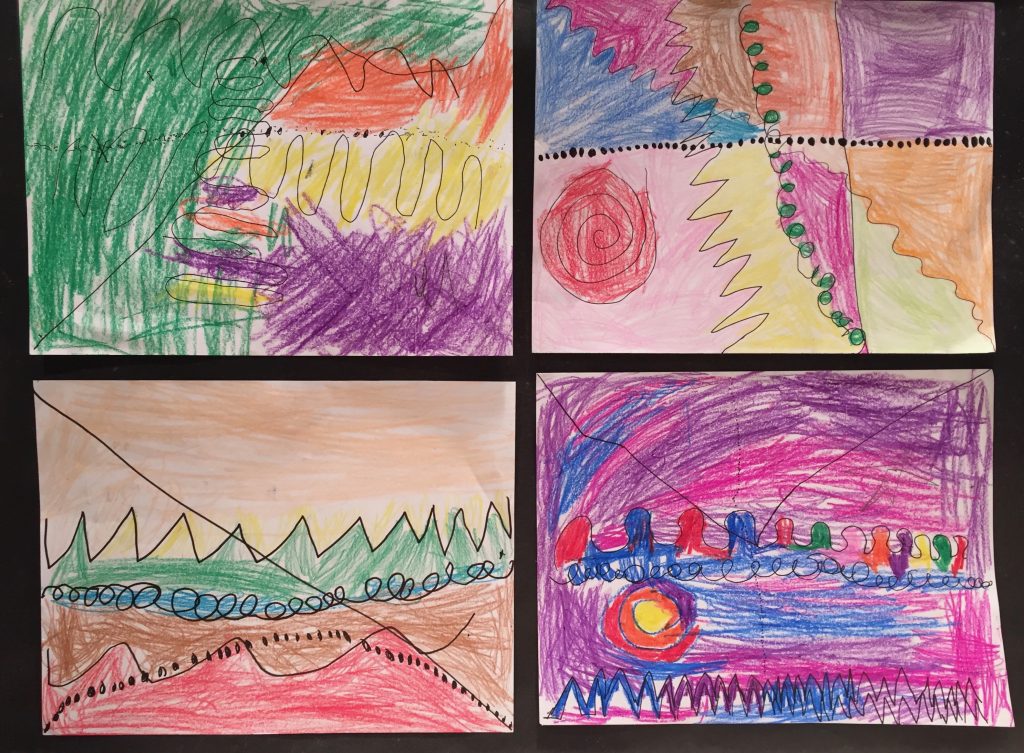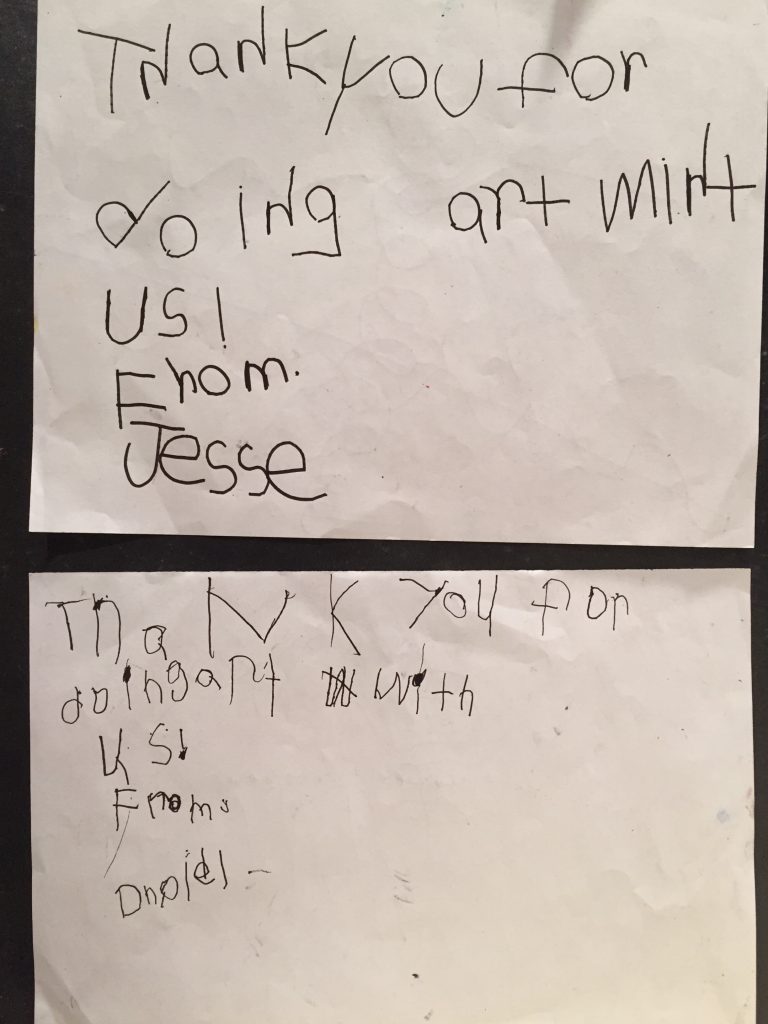 Tags: art, education, kindergarten, outreach, paint, painting, san diego, watercolor