If you are looking for a fun night of art in La Jolla, look no further. One of San Diego Watercolor Society's most delightful members is having a solo show on September 21, 2019 from 5pm-7pm at the Trilogy Sanctuary. Hope to see you there!
Solo Show for Wanda Honeycutt
Saturday, September 21, 2019
5pm – 8pm
Trilogy Sanctuary
7650 Girard Ave. #400, La Jolla, CA 92037 | 858-633-3893 

More Event Information | Facebook Link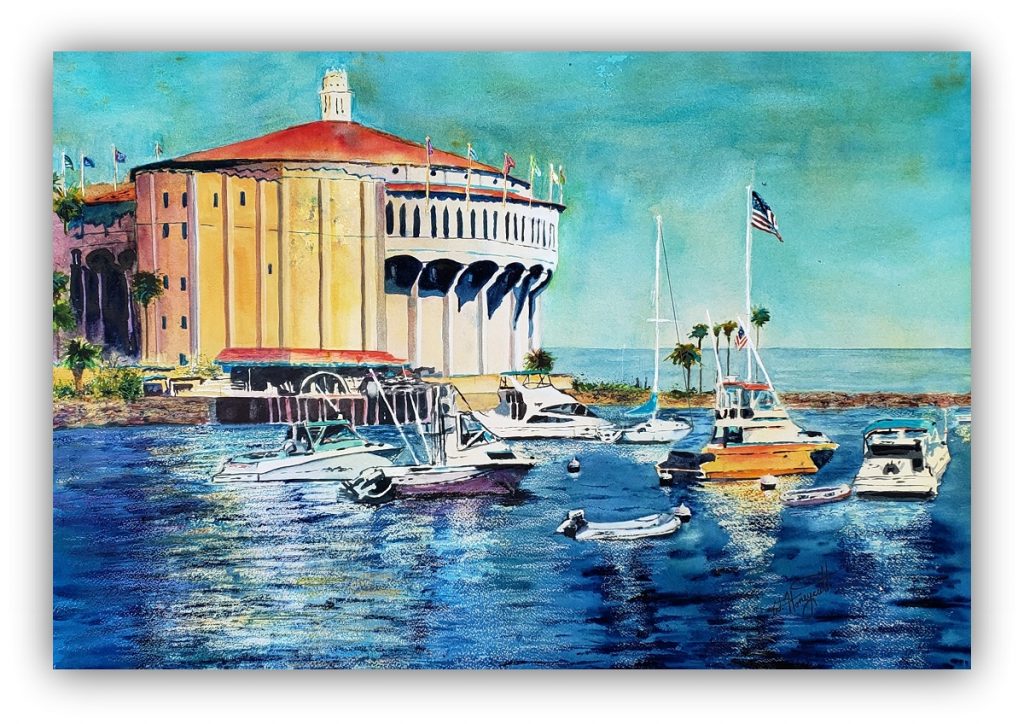 Wanda will be bringing LOTS of ART!  Small one's,  BIG one's,  framed paintings on paper,  others on gallery wrapped canvas,  cards, prints,  a wall sculpture  etc. 

There will be award winning paintings,  NEW paintings that have never been seen by the public before,  and also some dearly loved paintings that are now ready for a new home (and are priced for easy adoption)  😊 
Please visit her website for info on most of the paintings that will be at the reception. wandahoneycutt.com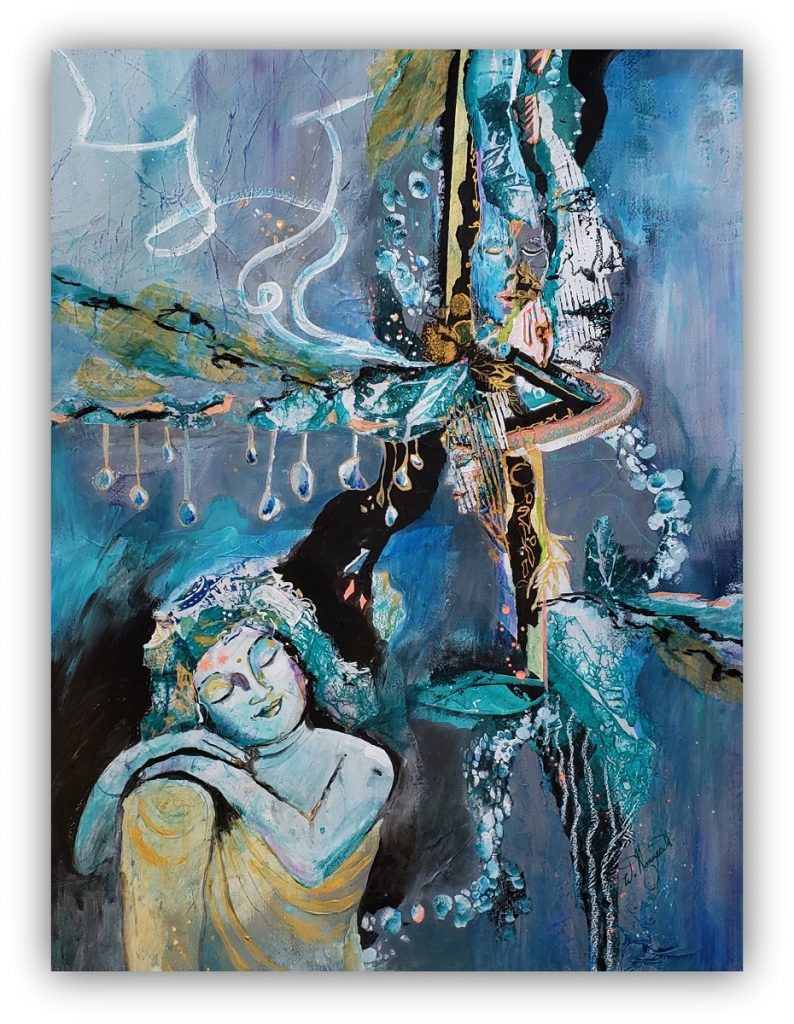 The weather forecast looks great.   Low 70's and sunny.  (could it be any better?) Sunset is at 6:47pm.   If you want to have the best view of the art, it's recommend arriving toward the beginning,  enjoying the art and mellow guitar music by Wanda's son, Brian, and then later, saying farewell to the sun as she dips into the ocean. 

The Trilogy cafe has lots of interesting drinks including wine, boochcraft, smoothies, fresh organic juices etc. etc.   There is also a self-service water station right inside the cafe.  If you get hungry……the cafe also has amazing and tasty vegan/ gluten free food.  Yum!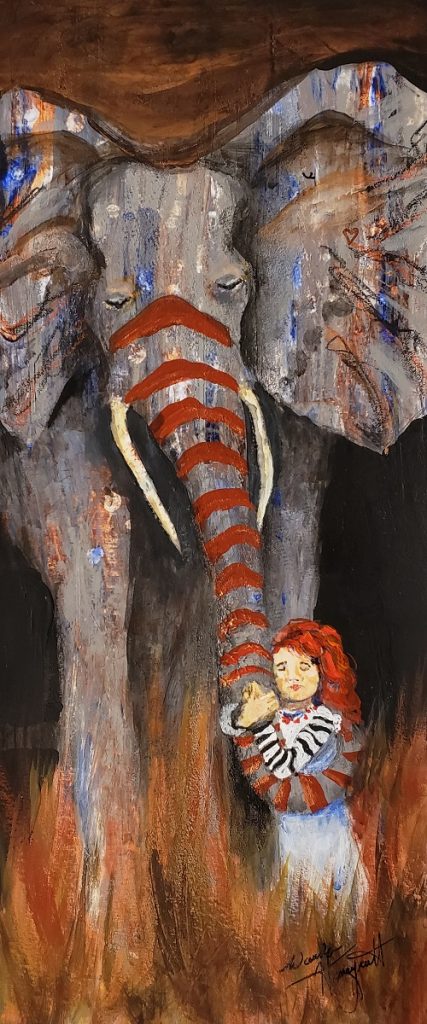 Parking:  Street parking within a block or 2 is usually available.   It IS La Jolla, however, and it's recommended to carpool if you can,  or perhaps take Uber or Lift etc.  There are also numerous parking garages nearby….you can google options.  It's La Jolla with perfect weather,  so it will be a lovely walk if you have to park a bit away from the venue.If you need to drop someone off with limited ability to walk, it's recommend to make a brief stop at the red zone at Bank of America 7680 Girard Ave.   Just a few doors down from Trilogy. 
To view most of the paintings that will be included in the show,  please visit: wandahoneycutt.com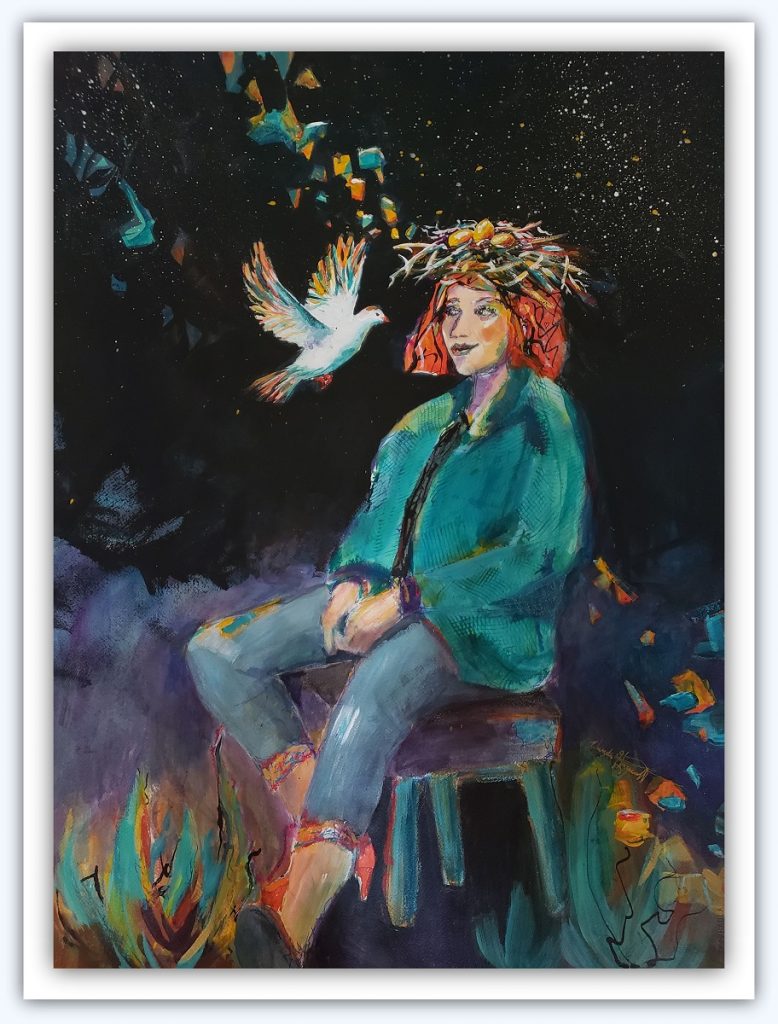 Can't make the reception?  Some of the paintings will remain at Trilogy Sanctuary until the end of October.  They can be viewed anytime the restaurant is open.  Wanda will be donating a portion of the proceeds of painting sales to the following organizations:
1. AWI: Animal Welfare Institute https://awionline.org/
2. Environmental Defense Fund: https://www.edf.org/
3. San Diego Watercolor Society https://www.sdws.org/
4. SWAP: Surf With A Purpose: https://www.swapsd.com/
Tags: artist, san diego watercolor society, wanda honeycutt, water based, watercolor