Thomas Franco, Juror
"Simple Pleasures" Gallery Member Exhibition, February 2022
Juror Commendations
"White Roses of Ecuador"
by Karen Kleiser
In looking at this design, I see it is as a subtle abstract design with realism to it. There is a dance between the little dark spots and the tapestry of the flowers. She did a really good job, and the painting has good design.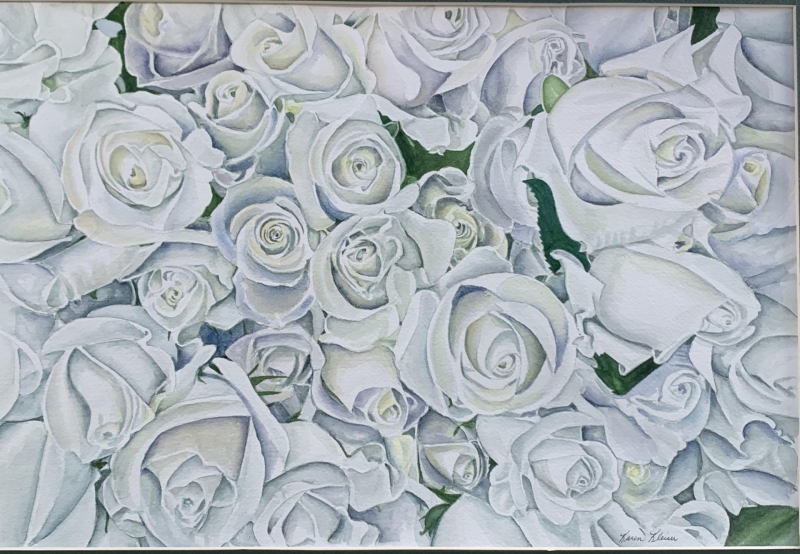 "The Beggar"
by Roz Oserin
This painting has a freshness. I like the effect of light, as well as of wet pavement. It's a complex piece, and it could have been difficult to hold it together, but it is a courageous thing. She did a good job.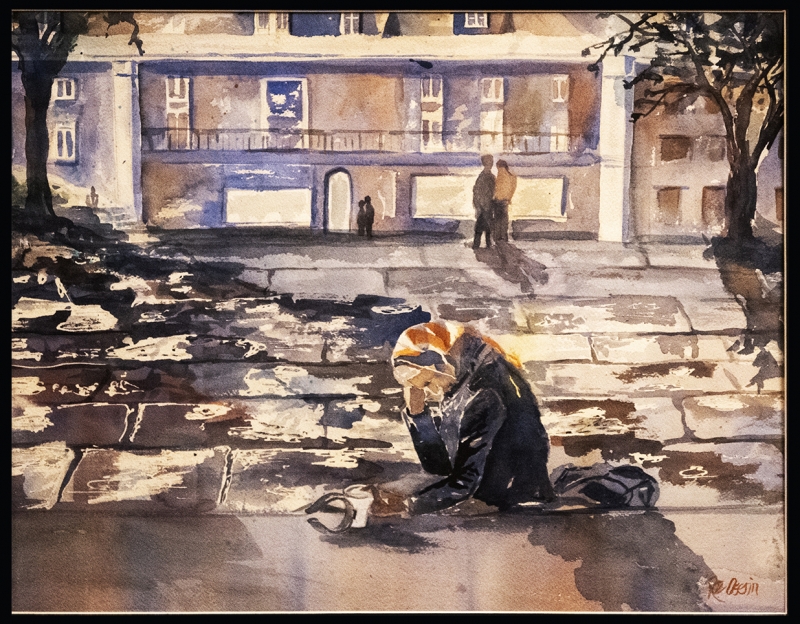 "Home to Roost"
by Ann Slater
Beautiful! That's what I have to say about that. I love the design. It is whimsical. The colors are gorgeous, and I love them.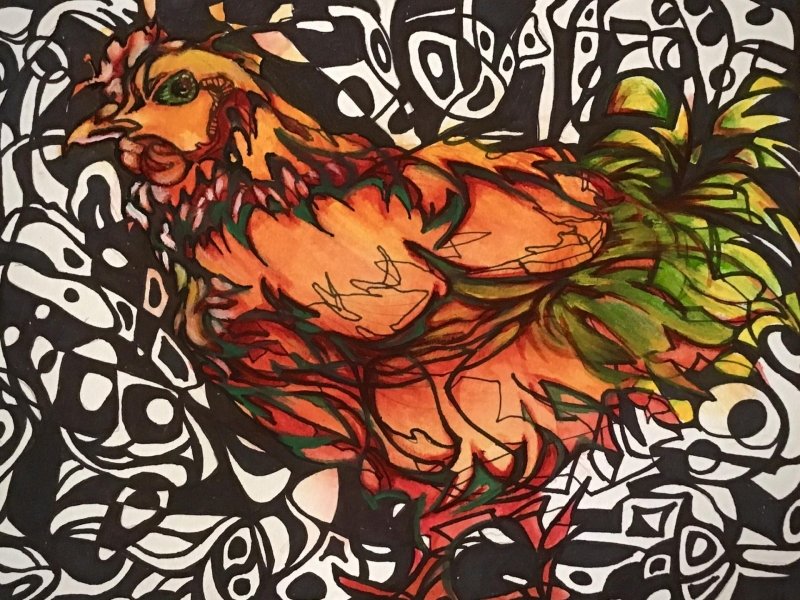 Honorable Mentions
"Raehli's Garden"
by Richard Glassman
This painting, to me, speaks of design first of all. It is a beautiful abstract design, with a boldness of color, and it really hangs together for me. It is so personal. I believe he made a statement, and that it came out the way he intended.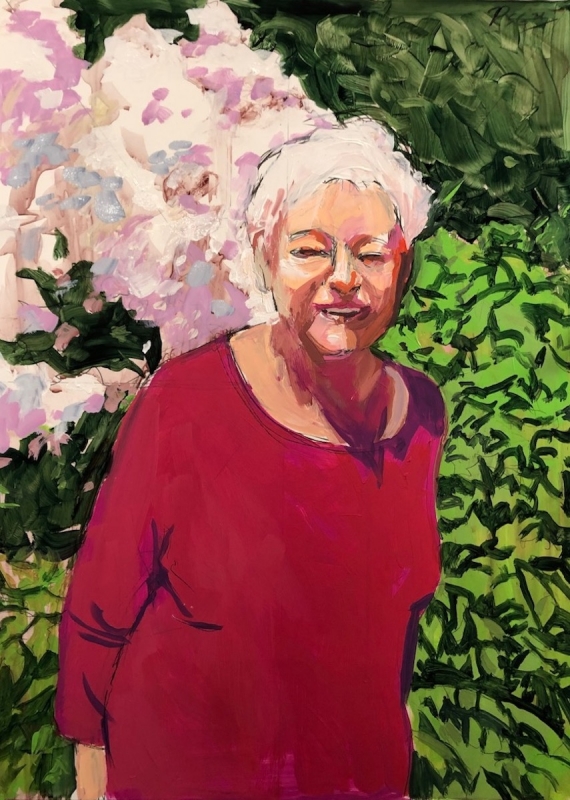 "Saturday Morning"
by Sarah Sullivan
This has a beautiful design, and it evokes so many rules of composition. It is beautiful, and I love the little echoes of the surfers in the background. It's courageous as well, a different perspective, and she brought it off beautifully.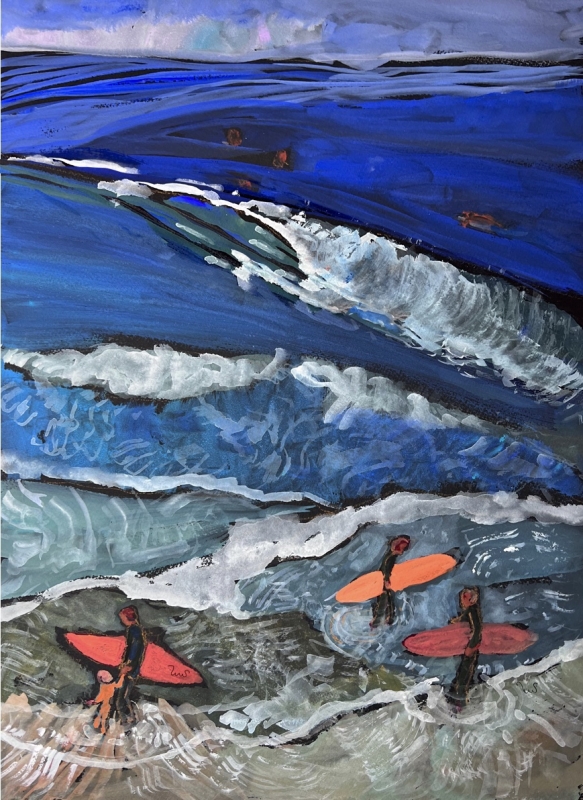 "Forget Me Nots"
by Catherine Somers
I love the design! It is superbly executed. It's gorgeous, with wonderful color combinations, and a good range of values. Simply put, it's beautiful.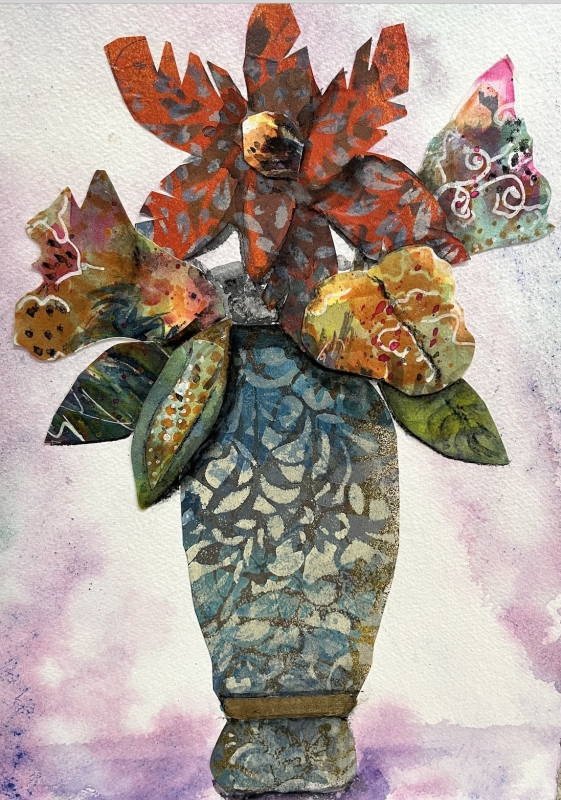 Best of Theme
"American Picker"
by Tim Coleman
It is whimsical! This painting is a really fun thing. I think it captures the theme of the show perfectly.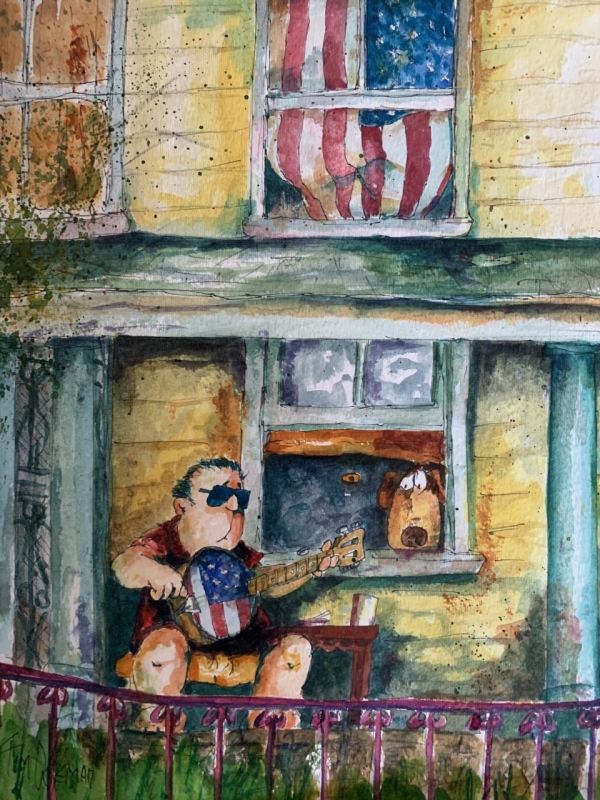 Honorable Mention, Miniatures
"Alpine Glow"
by Ann Slater
This painting has beautiful design, and I am always looking for designs and patterns. It also has beautiful colors.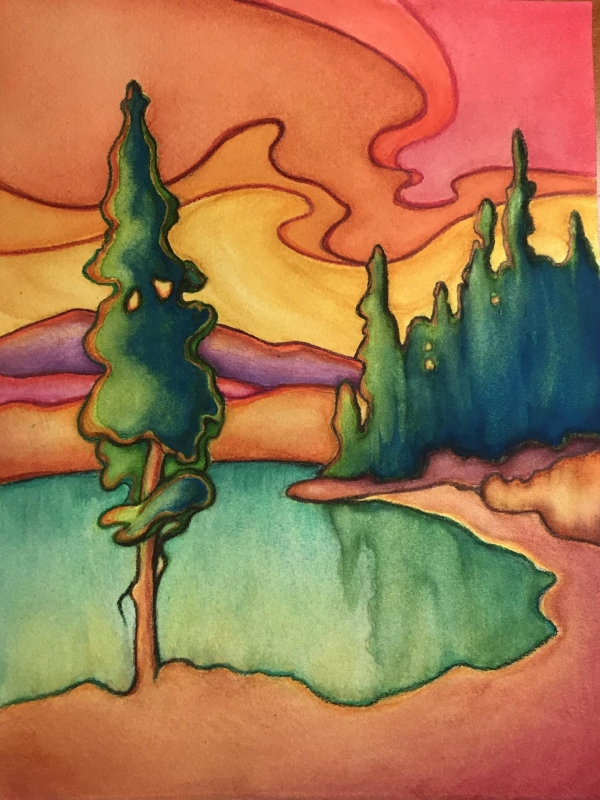 Third Place
"The Way In"
by Nell Bartlett
This is an abstraction, and as such it has to meet the basic execution level of all paintings, with good bones, and with design. You have to get to the level where there is not a story, just good vibrations, design, color, pattern, and boundaries, all of which are exciting. It all works.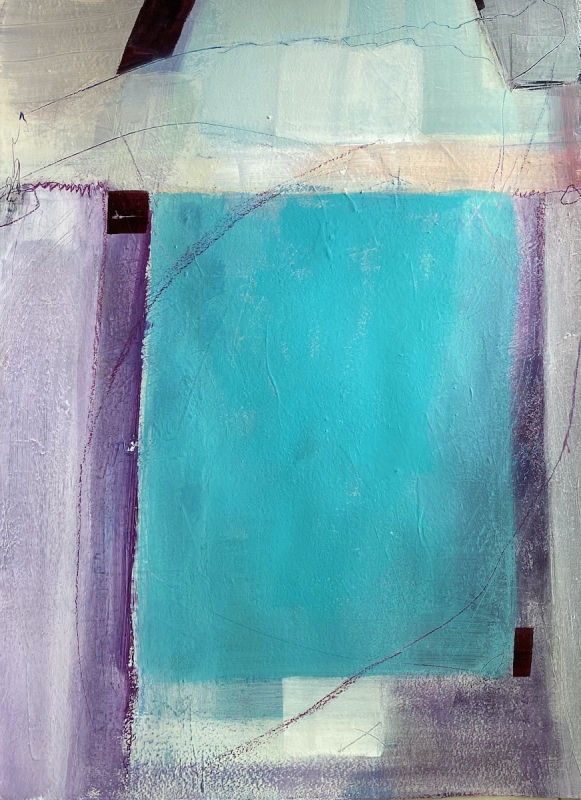 Second Place
"Surveying the Scene"
by Julie Anderson
This is a good example of someone who is a very accomplished artist, who has good control, so the drawing is great. It has a texture that is unique. I like the design. I am convinced that this painting is exactly what she intended to do.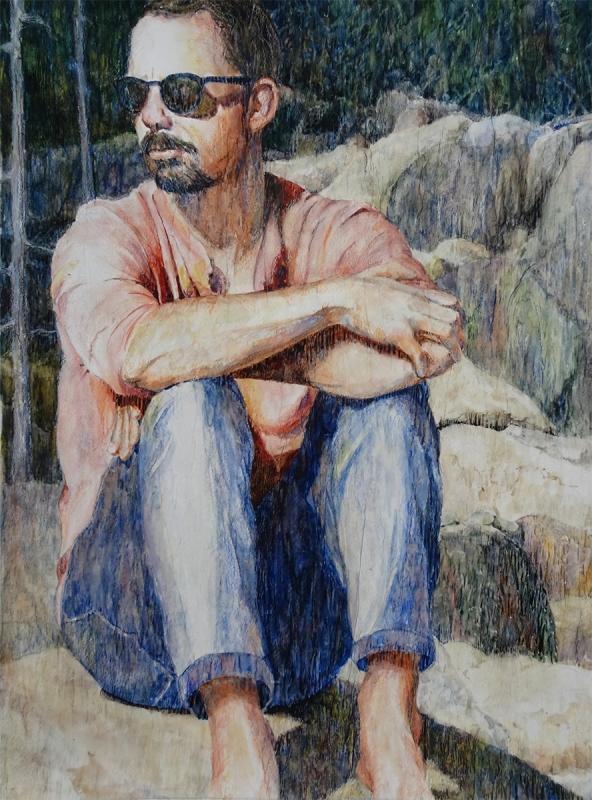 First Place
"Love is All Around You II"
by Astrid Edel Walter
I often make emotional choices so it can be hard to get analytical about this painting. It is conceptualized imaginatively and is beautiful and fresh. It has very direct colors, and it is intriguing to me.