I had a wonderful time exploring the Fine Arts Exhibit at the Del Mar Fair this week! There were a number of artists from the San Diego Watercolor Society with work exhibited, and more than a few awards. I show here at least some of the exhibited artists and their work.
NOTE: I am certain that there are SDWS artists whose work I did not photograph, and this is due either to an oversight or because I just do not know you! You are invited to submit photographs of your exhibited work to me at cscheidlinger@gmail.com and I will be glad to include them in t his blog post!
Below are the artists and their work, in alphabetical order.
Joan Captain: 2 paintings, 1 award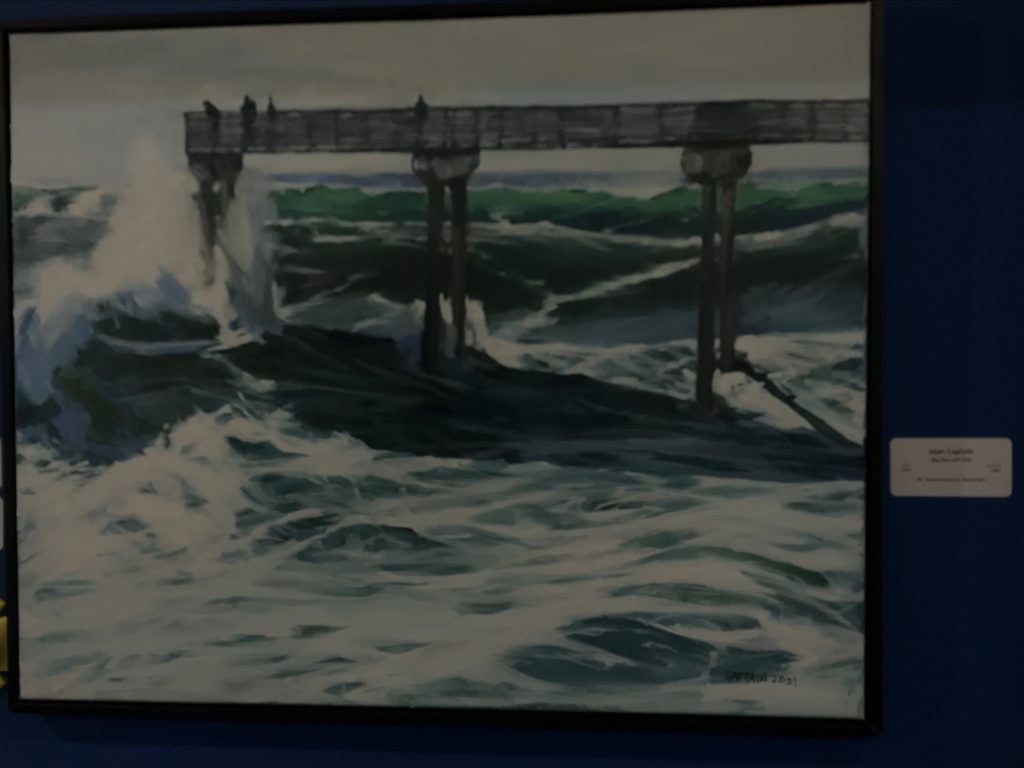 Cheryl Dicus: 1 painting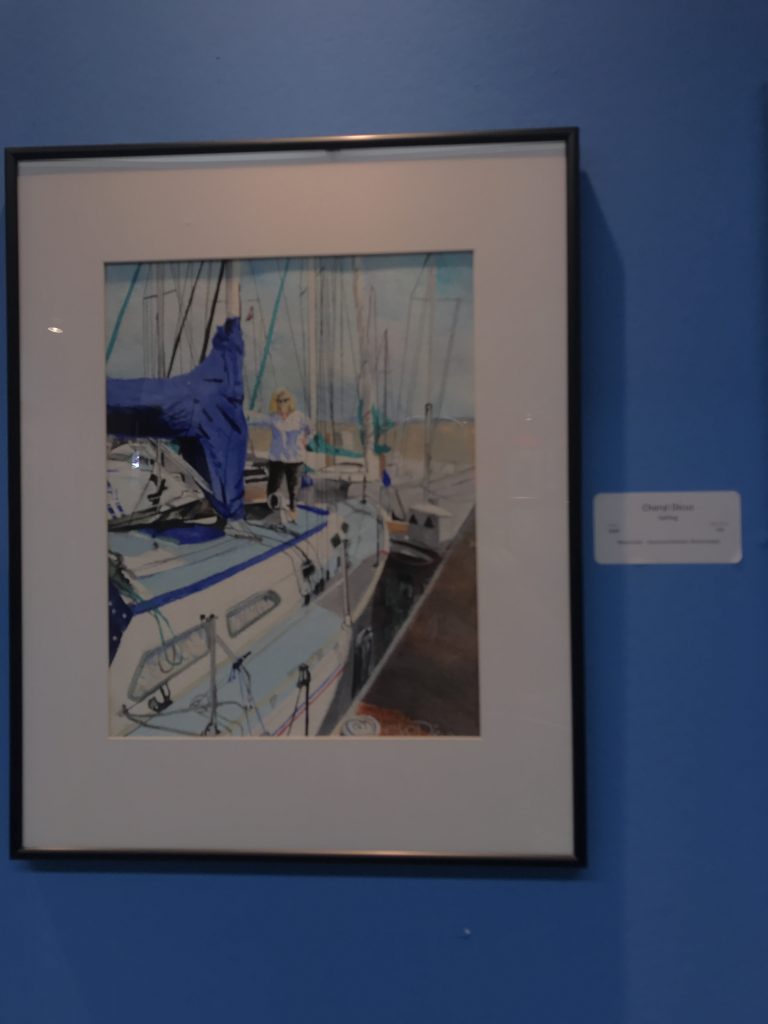 Elaine Harvey: 2 paintings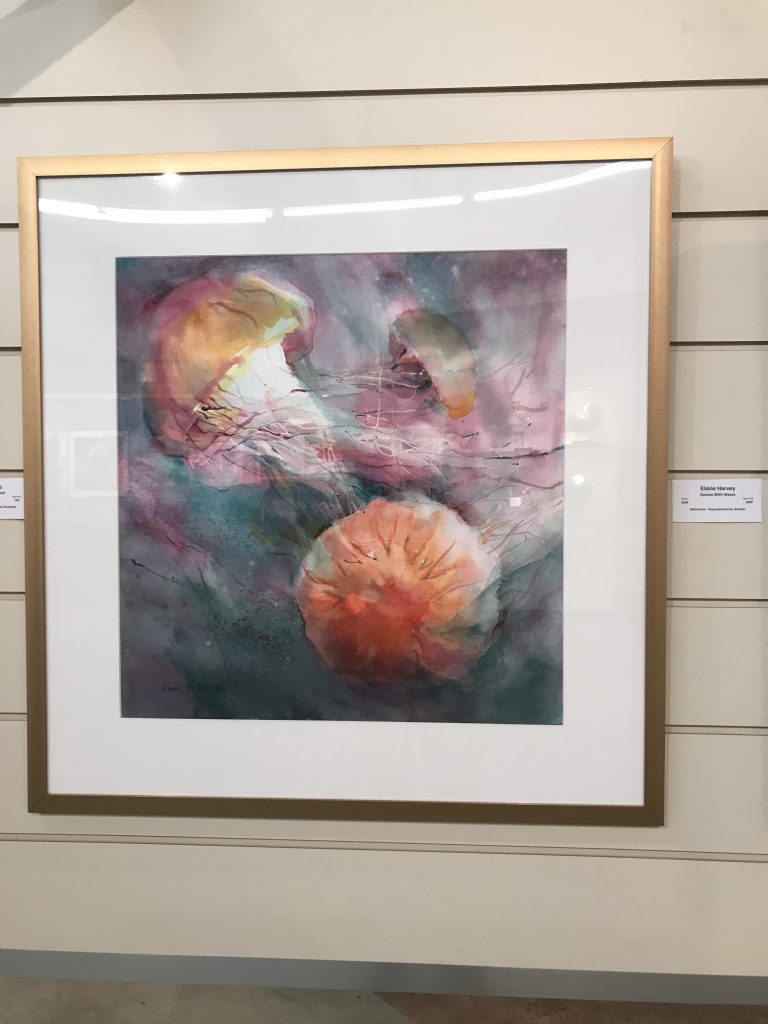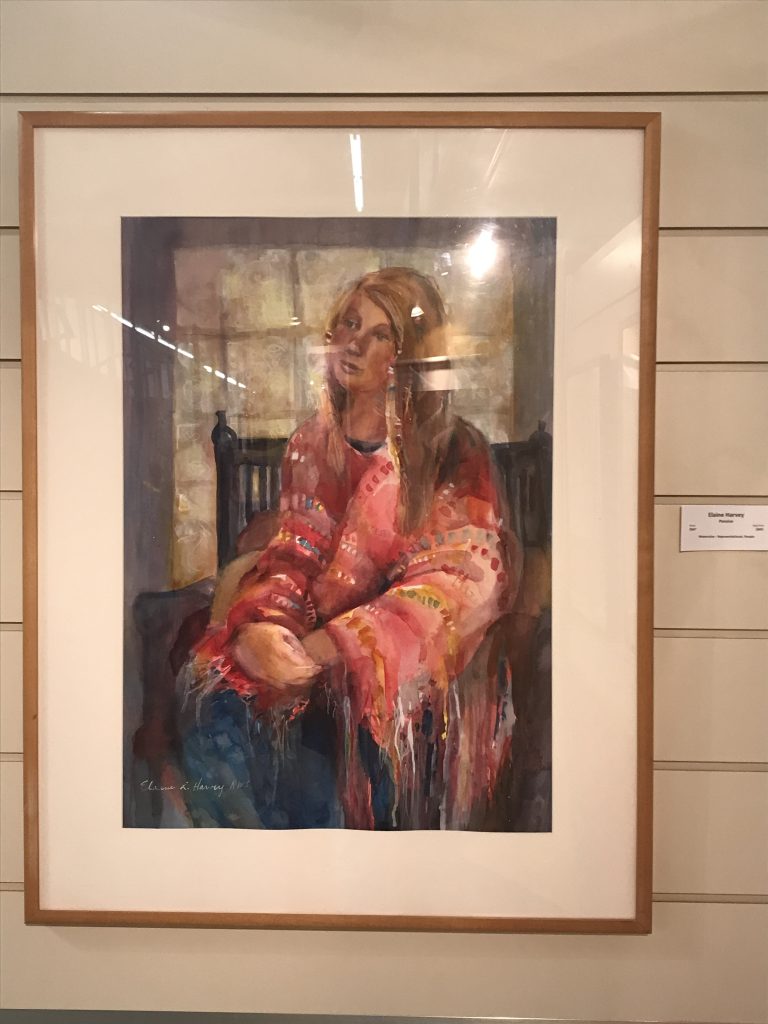 Wanda Honeycutt: 3 paintings, 1 award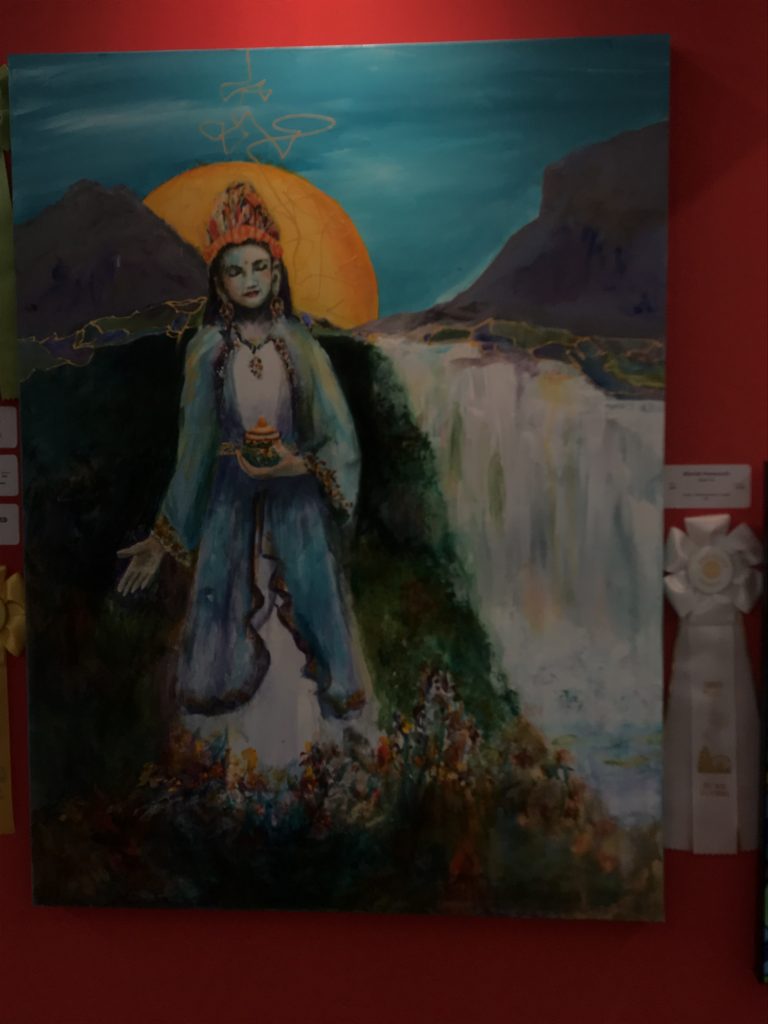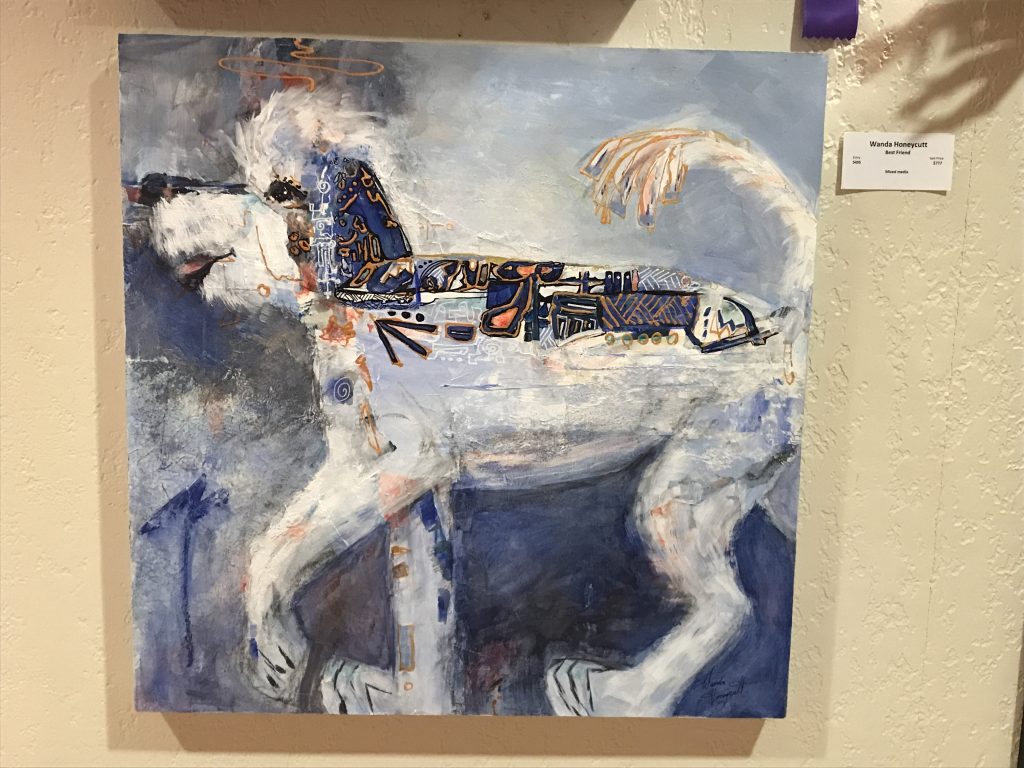 Luis Juarez: 2 paintings, 1 award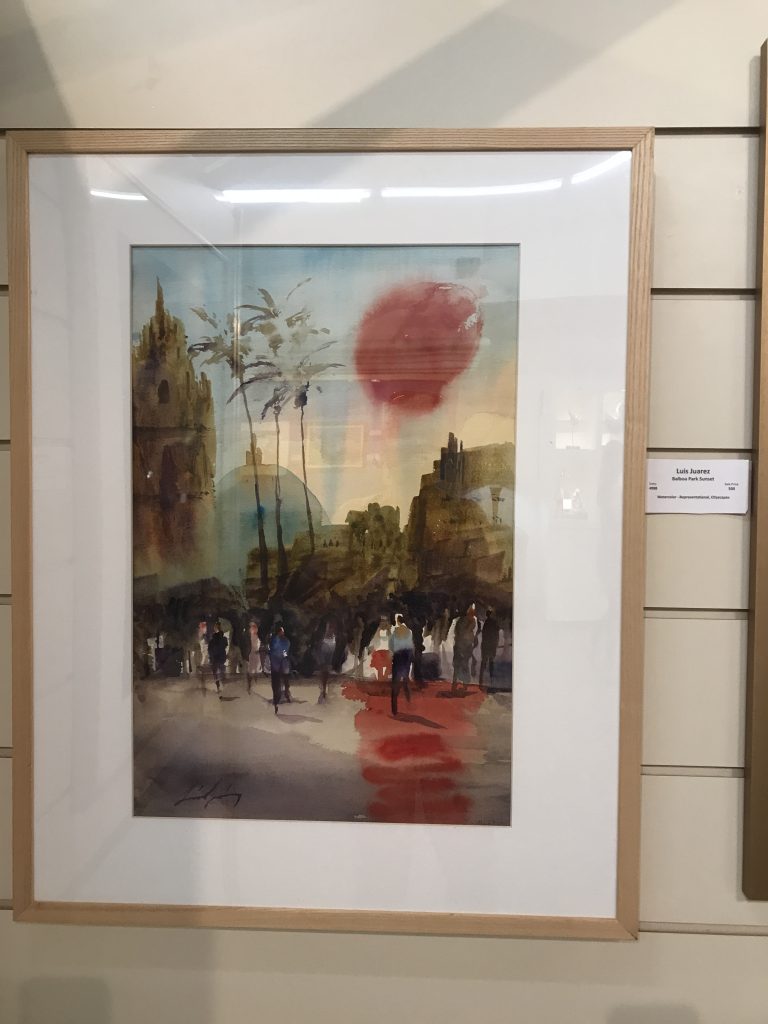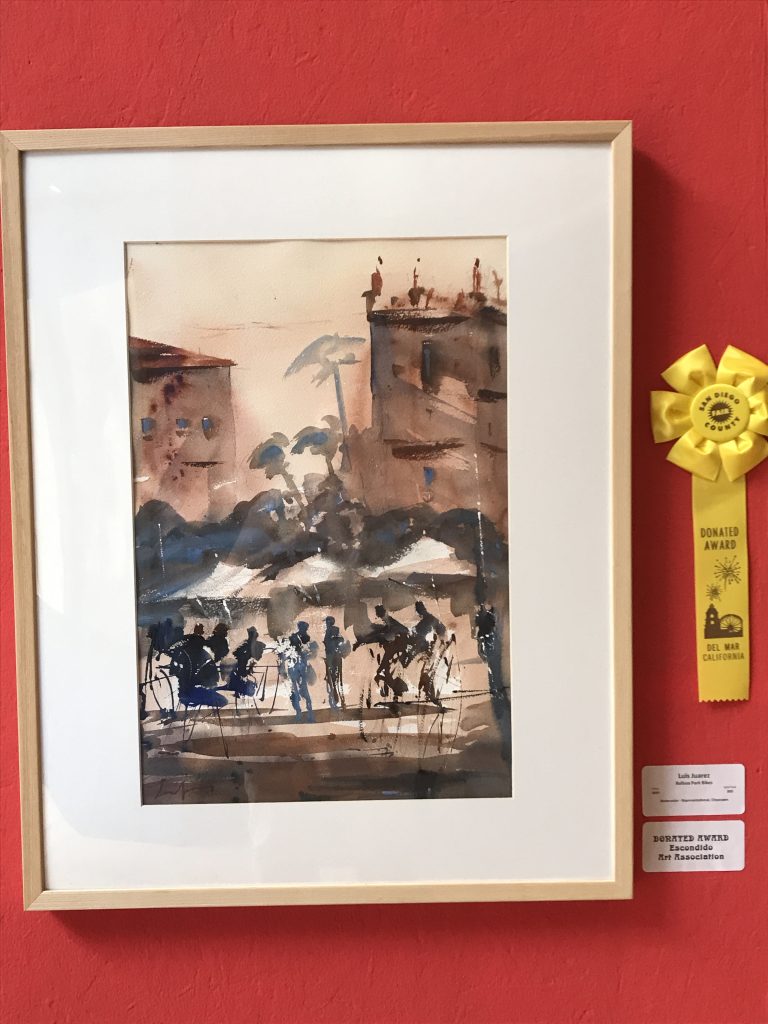 Susan Keith: 3 paintings, 2 awards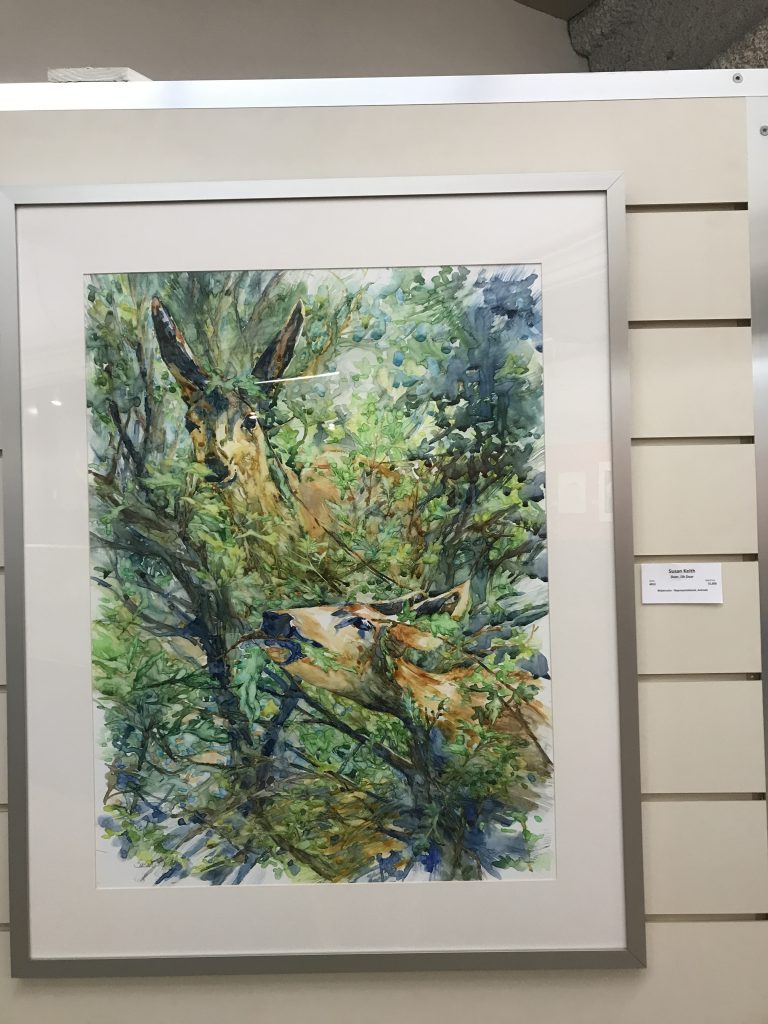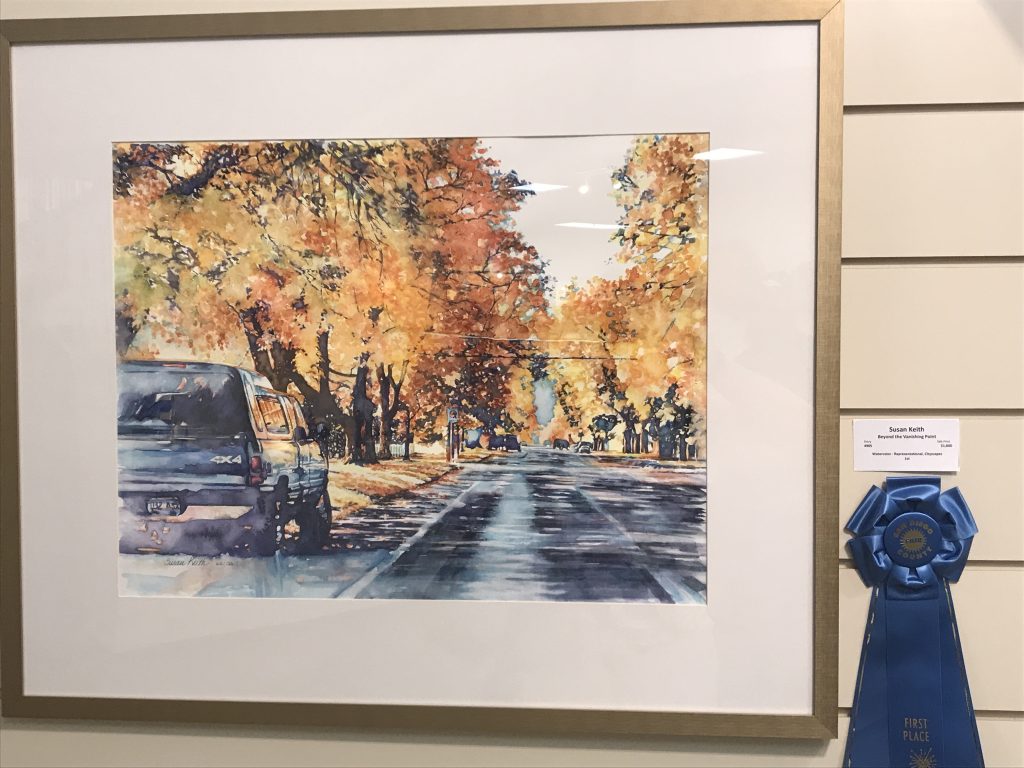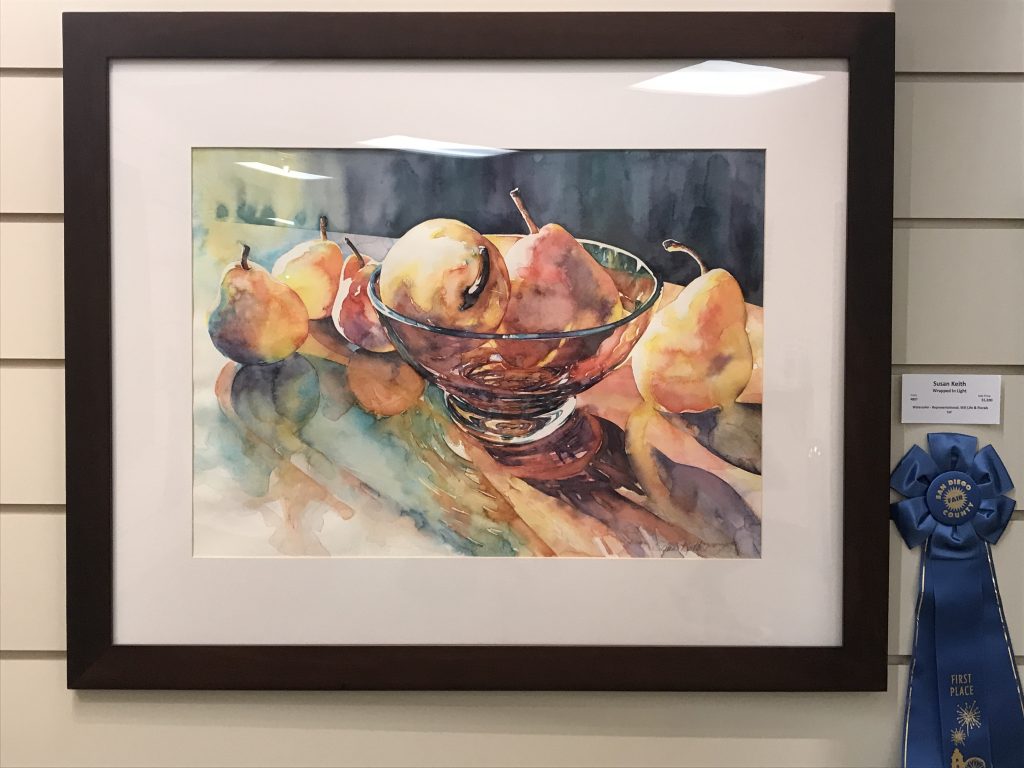 Carol Mansfield: 4 paintings, 2 awards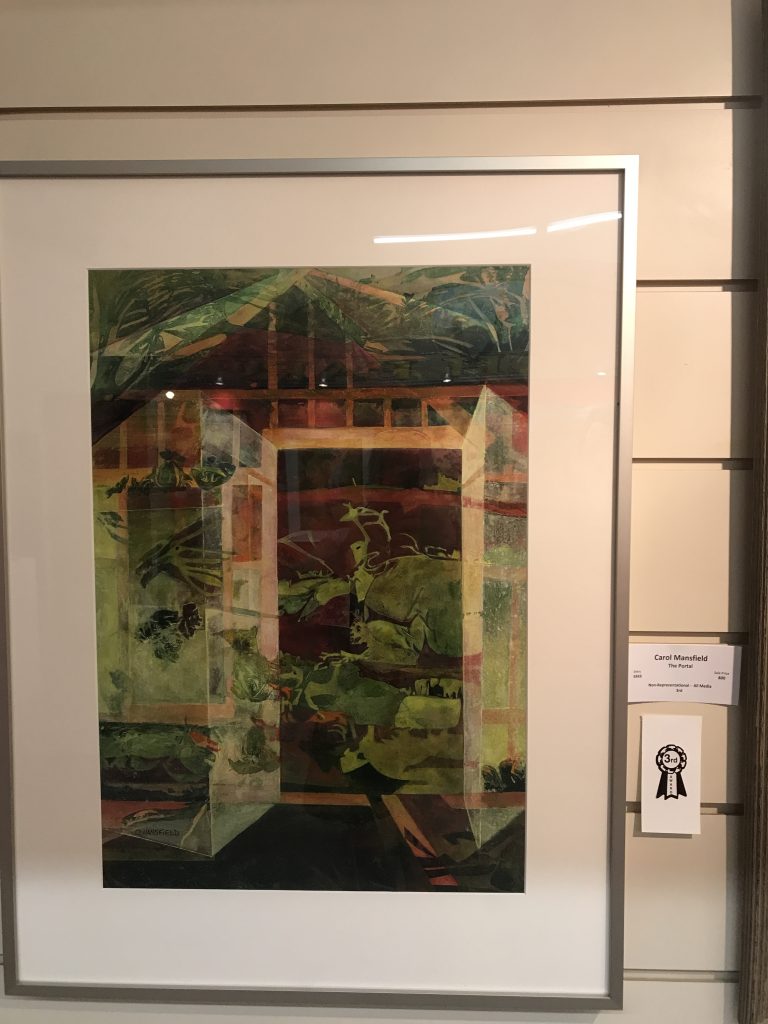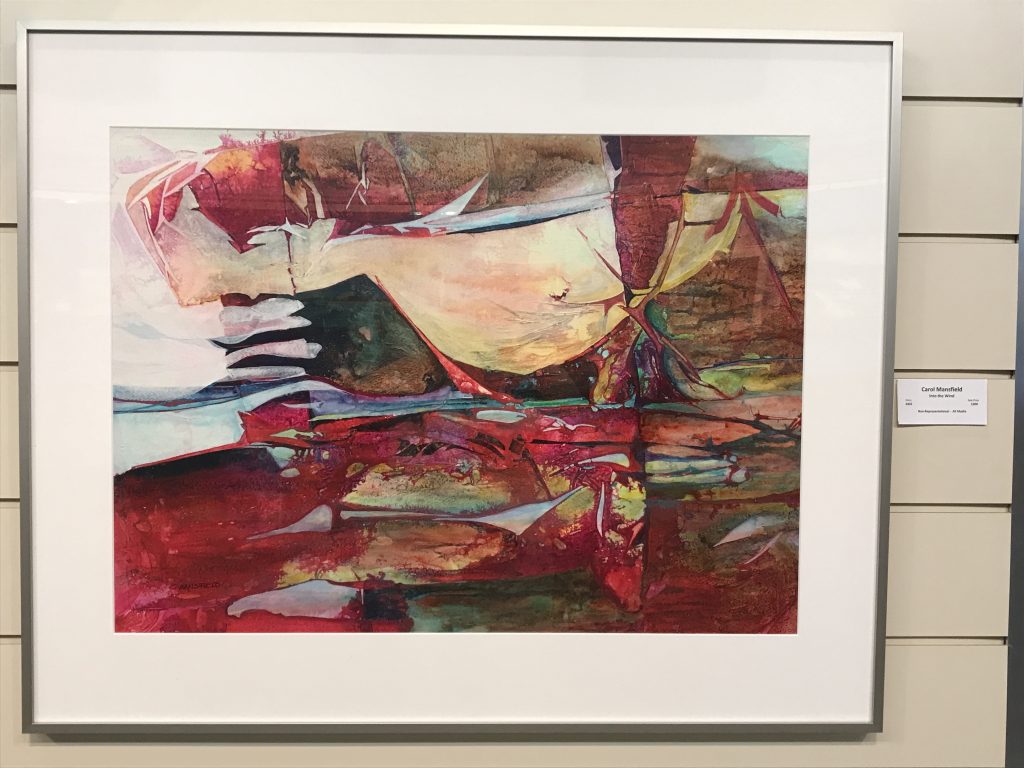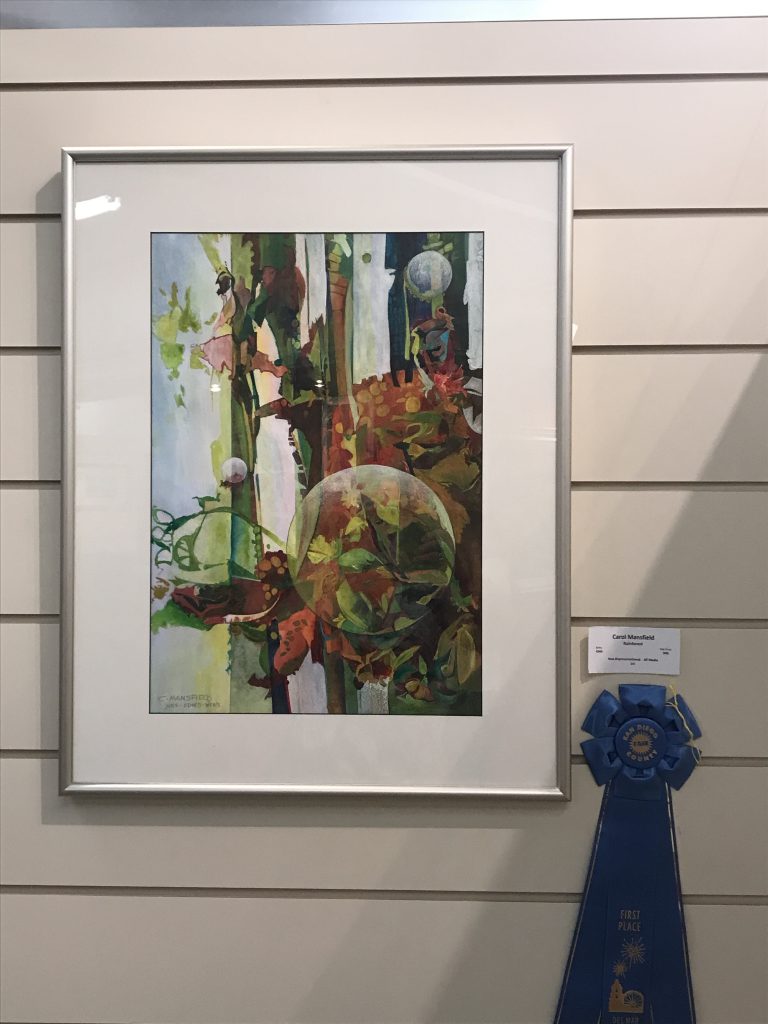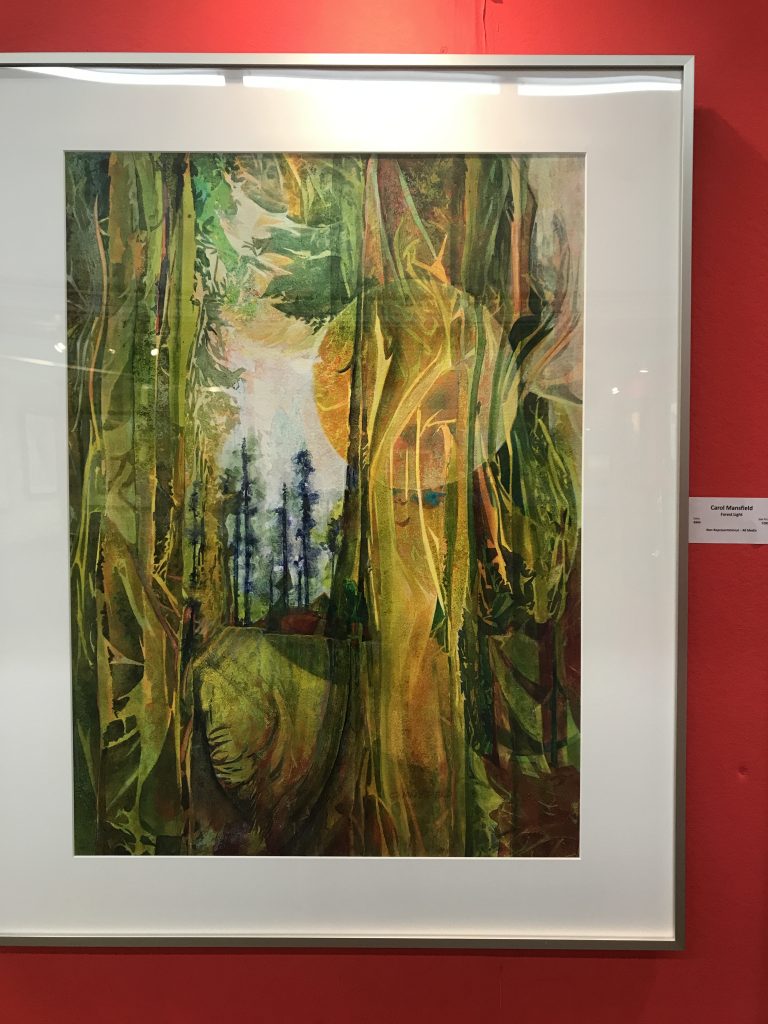 Roz Oserin: 2 paintings, 1 award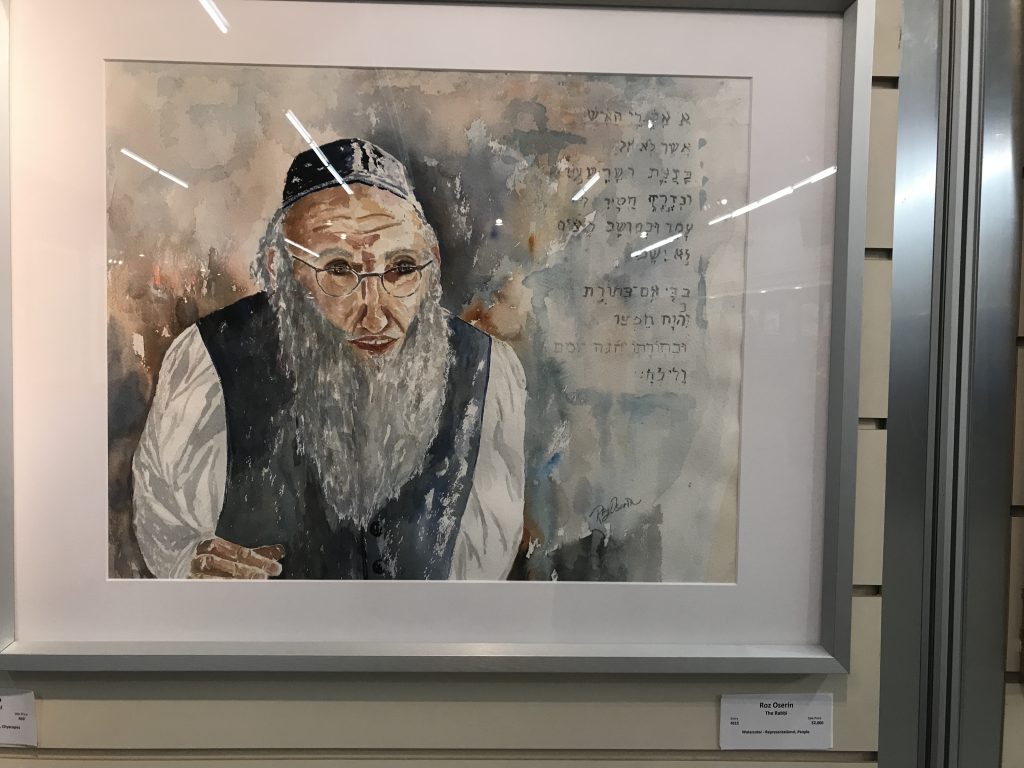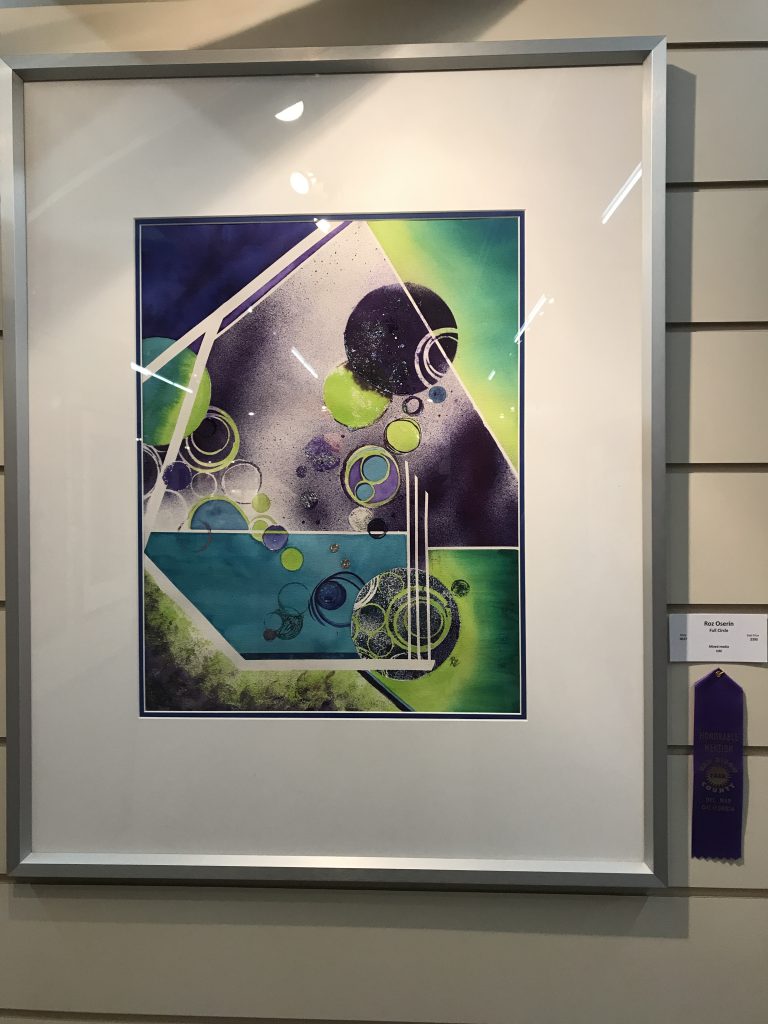 Cynthia Roach: 2 paintings, 3 awards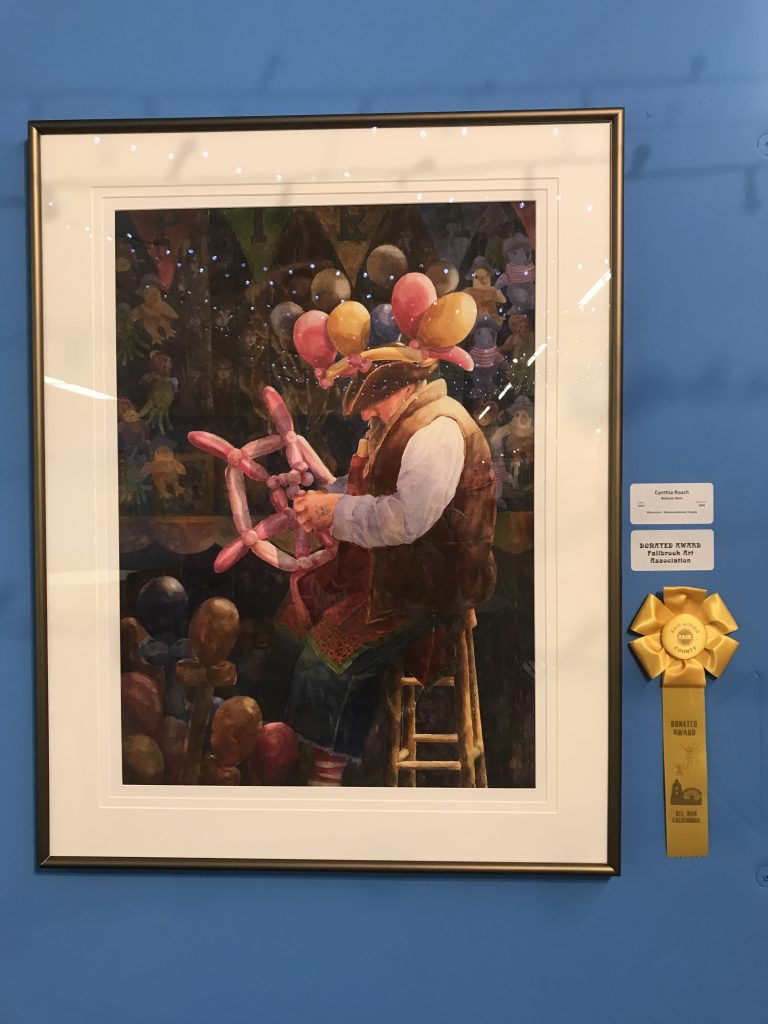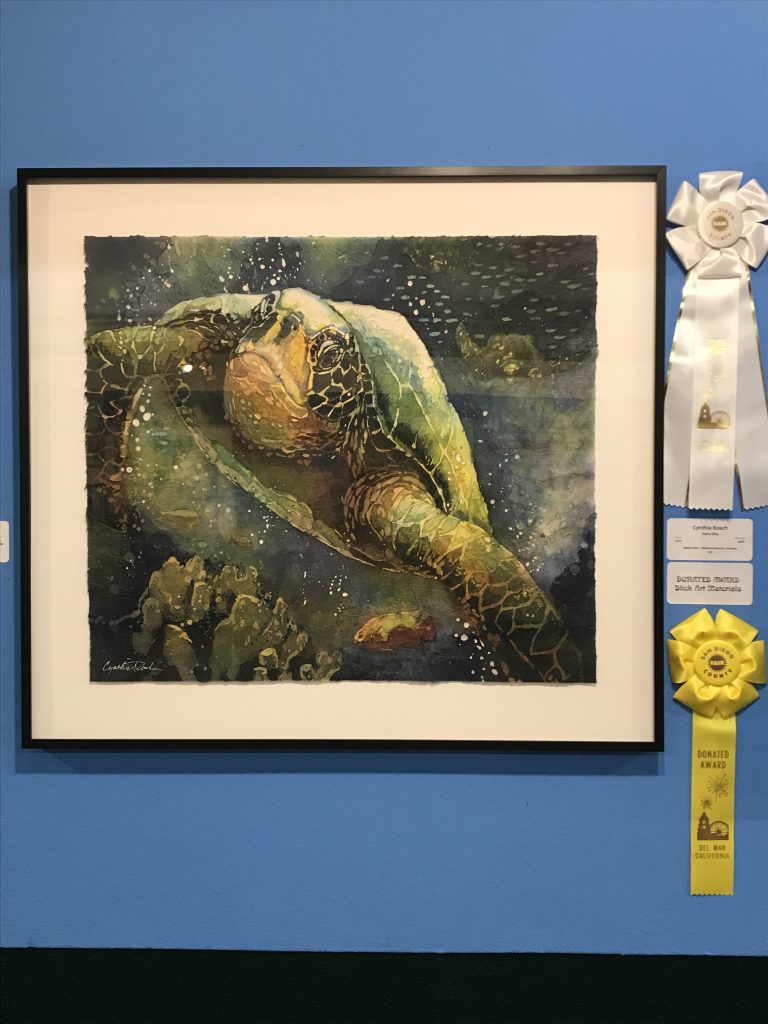 Carla Scheidlinger: 1 painting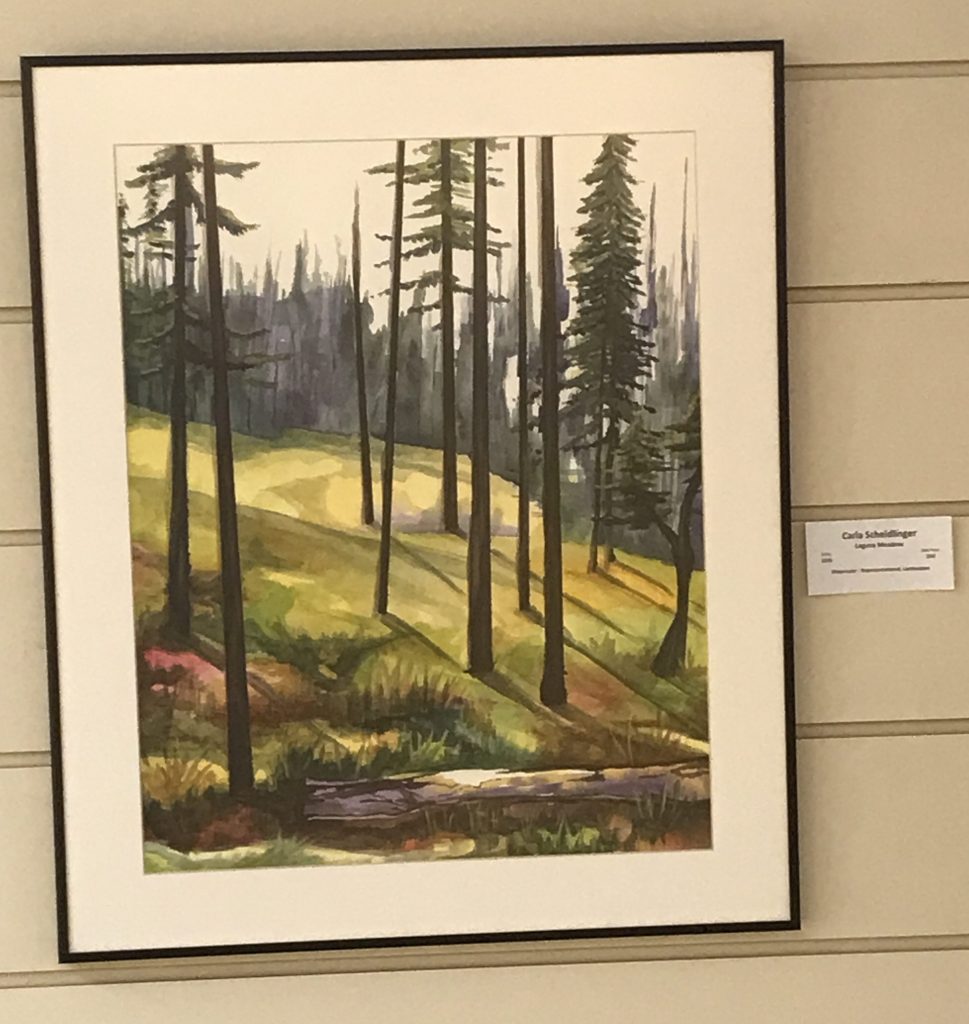 Mark Smith: 3 paintings, 2 awards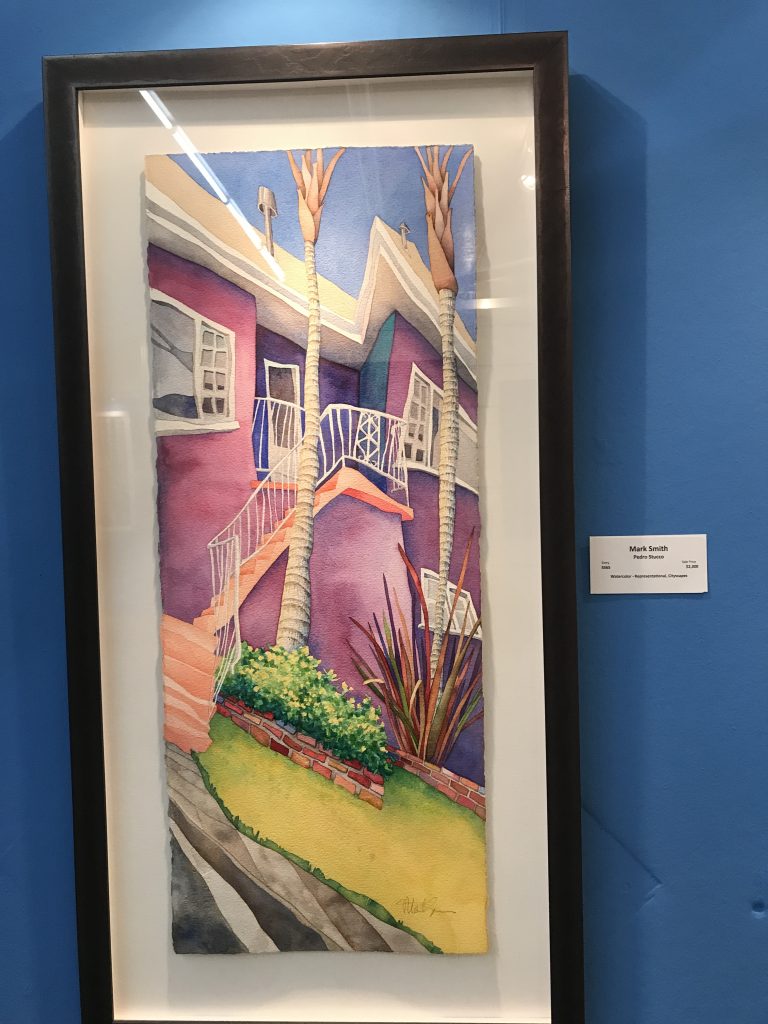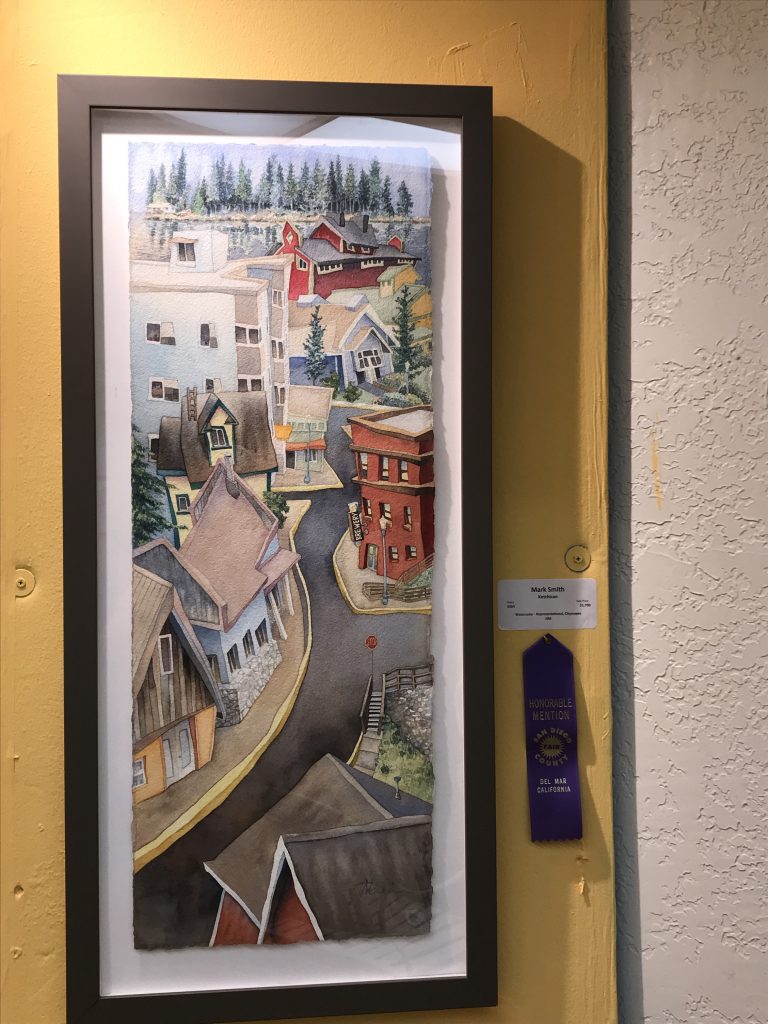 Vita Sorrentino: 2 paintings, 1 award
Minnie Valero: 3 paintings, 1 award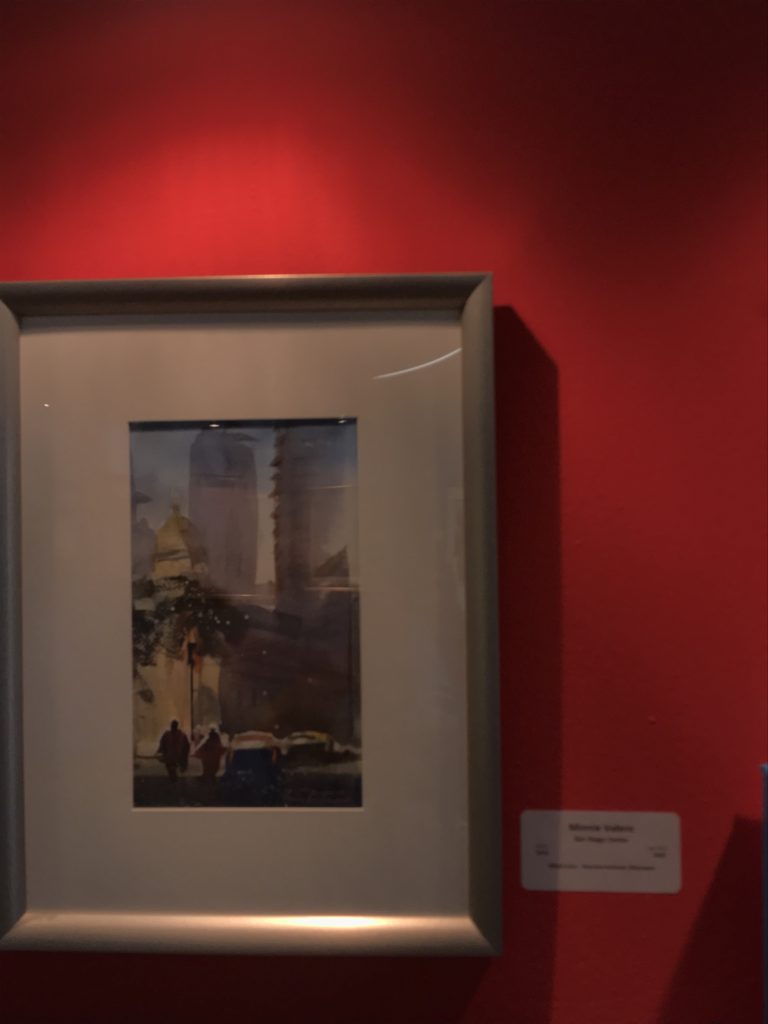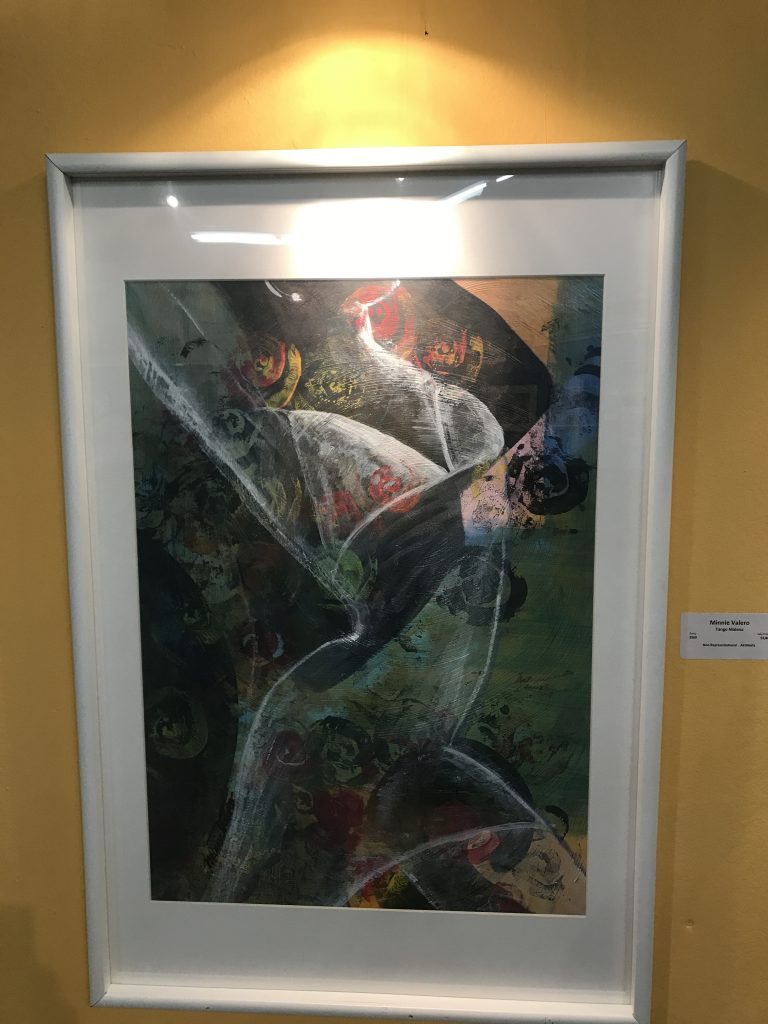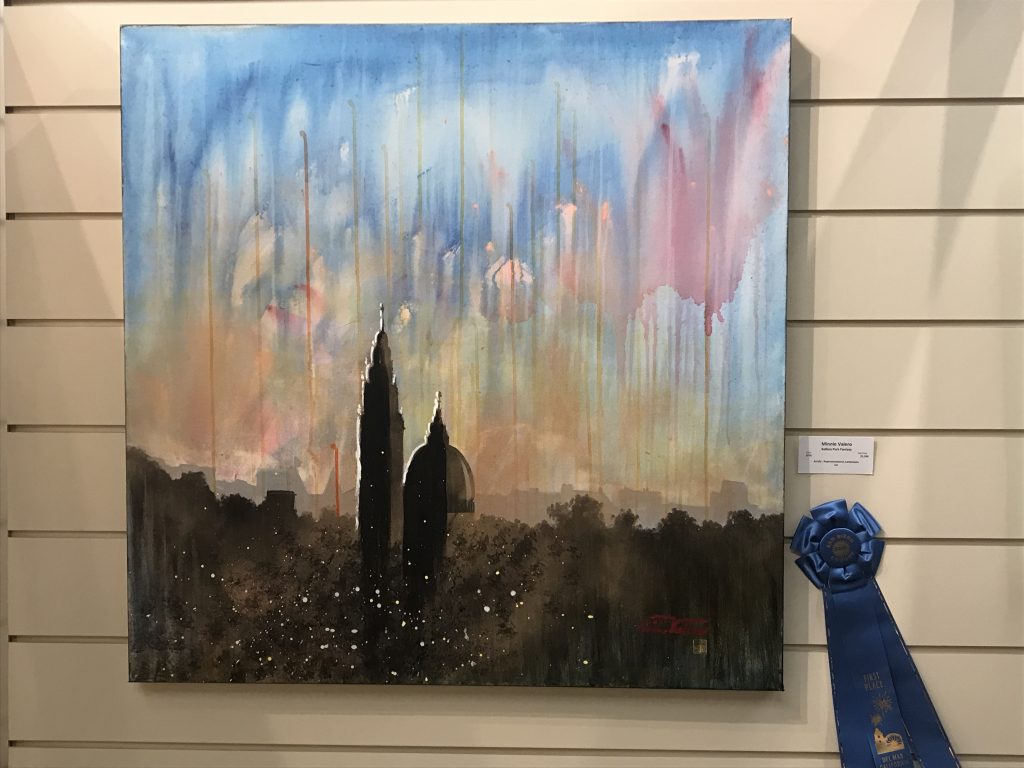 Stephanie van der Wetering: 2 paintings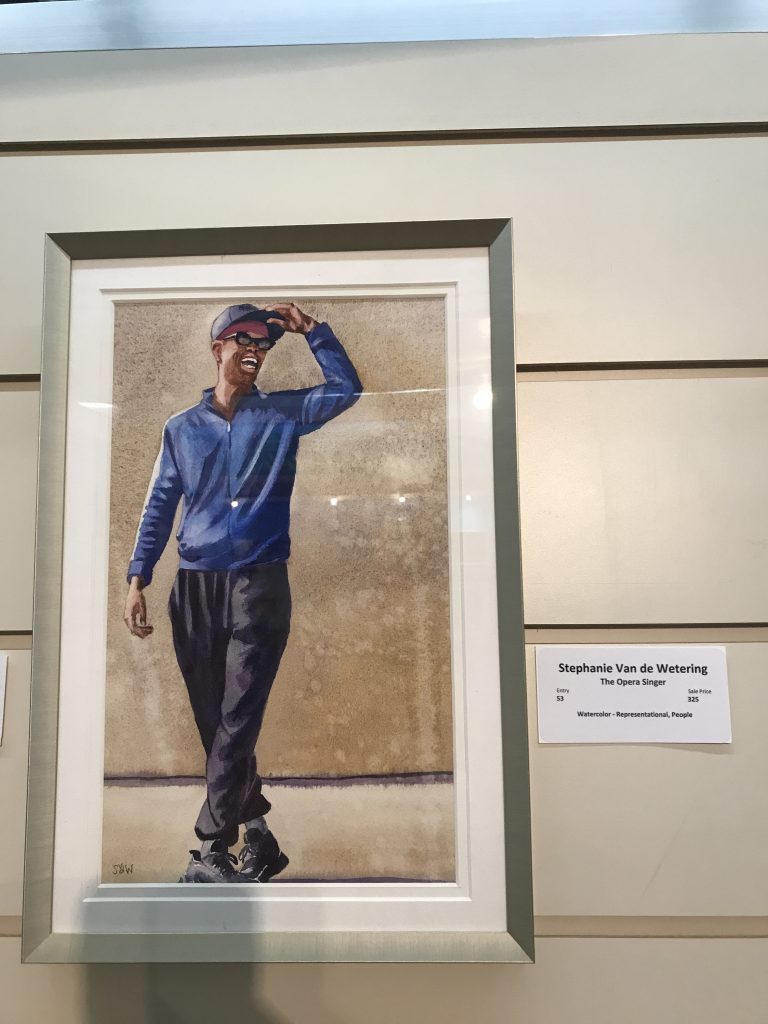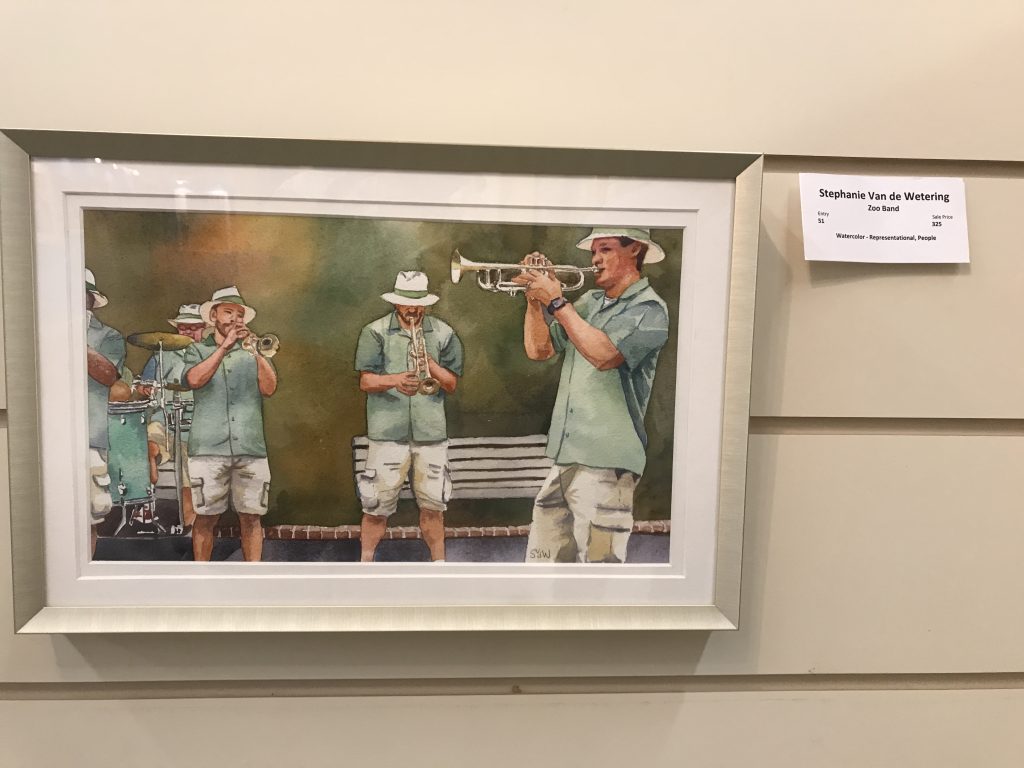 Gay Weston: 3 paintings, 1 award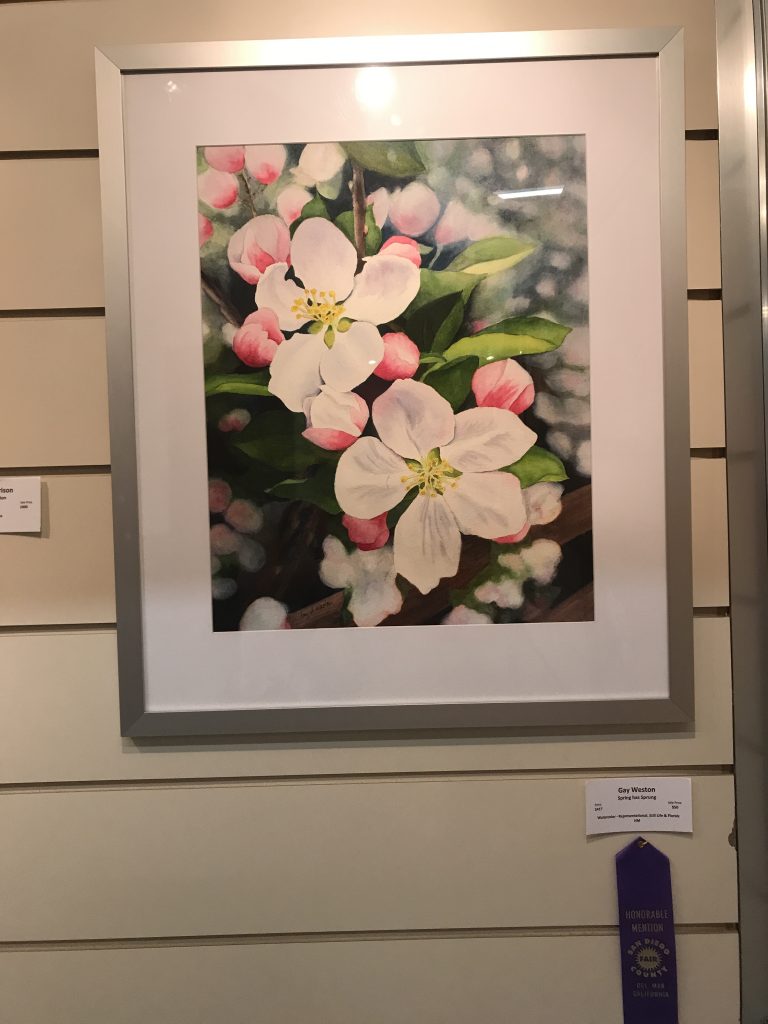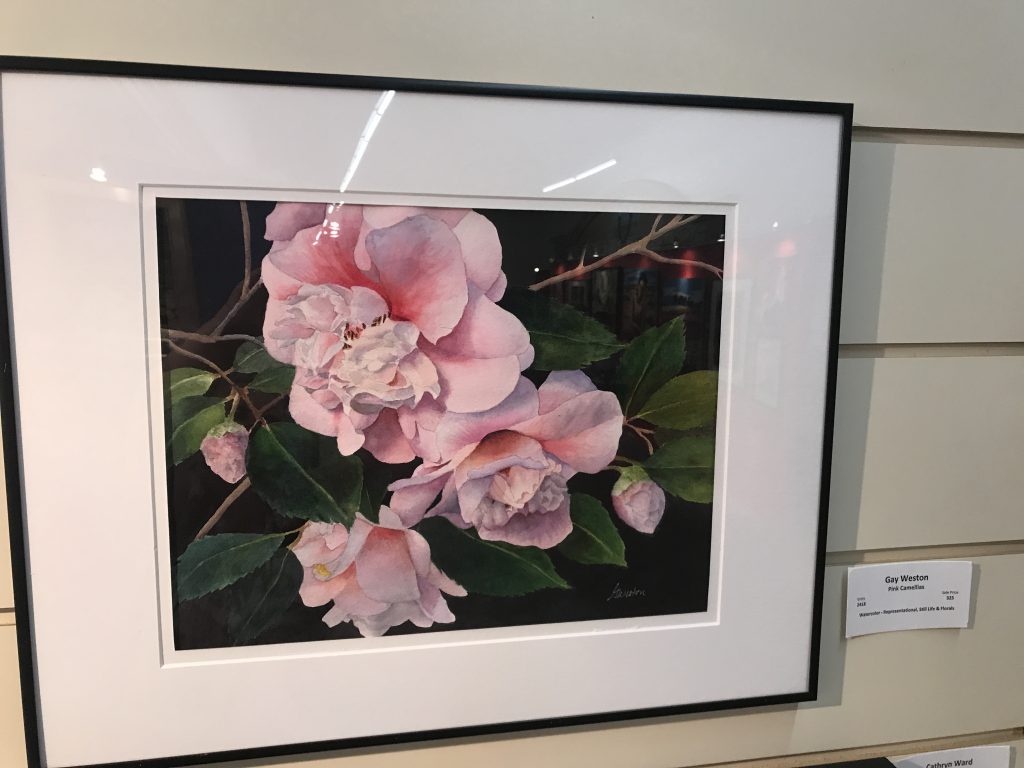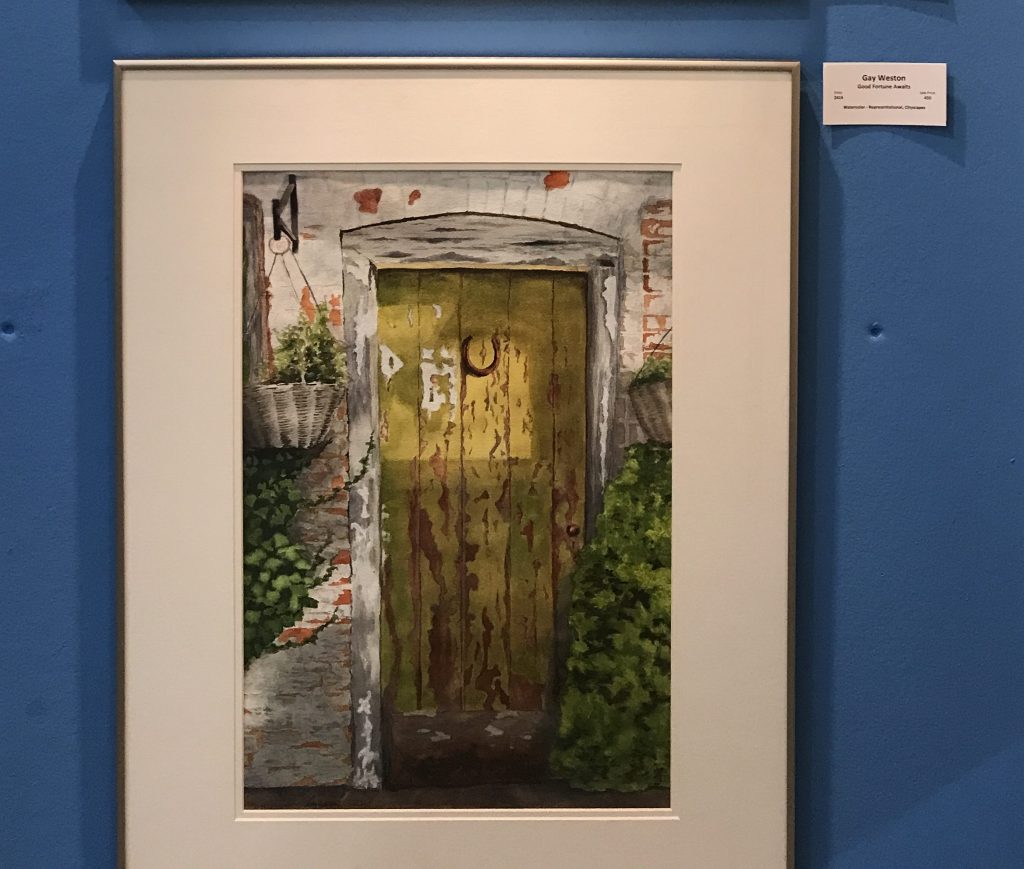 Jamie Wright: 3 paintings, 1 award