Juror: Frank Ebers
This is a truly widely regional and international show! There were 19 out-of-county entries, and two of the award winners are from this group. The third-place winner, Carolyn Lord, is from Livermore, California and an honorable mention went to Timo Bechert, from Munich, Germany. The first sale of the show was for Carla Obermeyer's painting. She is a San Diego County resident.
Honorable Mentions
"San Mateo Creek" by Robyn Purcell
This is very interesting. It's got this distance in here that I really like. Also, the transition from the more colorful parts to the more muted parts, is very neat. I like that. Well done. I also like the presentation, framed like a pastel.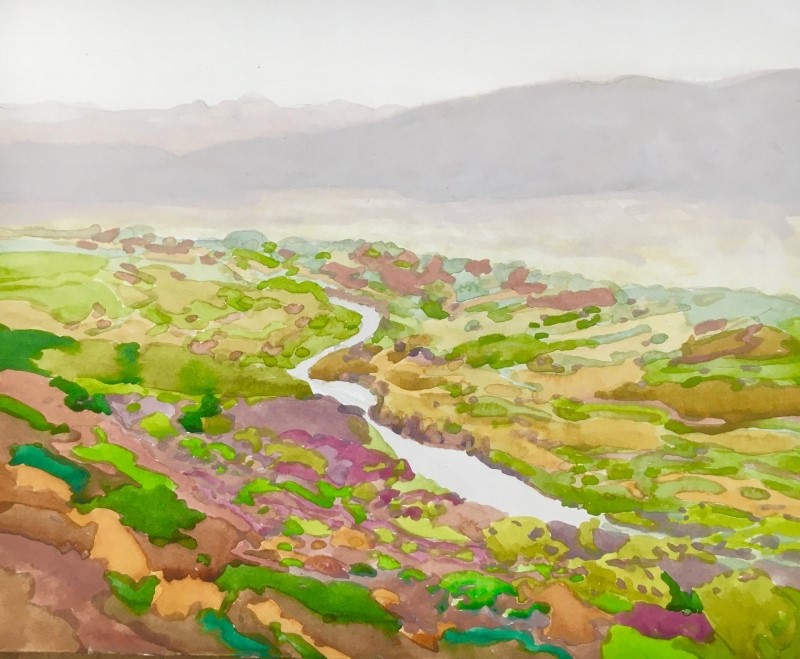 "Liebestraum No2" by Timo Bechert
Very nice feel of light. That's what makes the painting. I love how they used the wet-on-wet technique here. They can do it, and not everybody can. See the fuzzy edges, that's very skilled person. They know their medium.  Effective framing.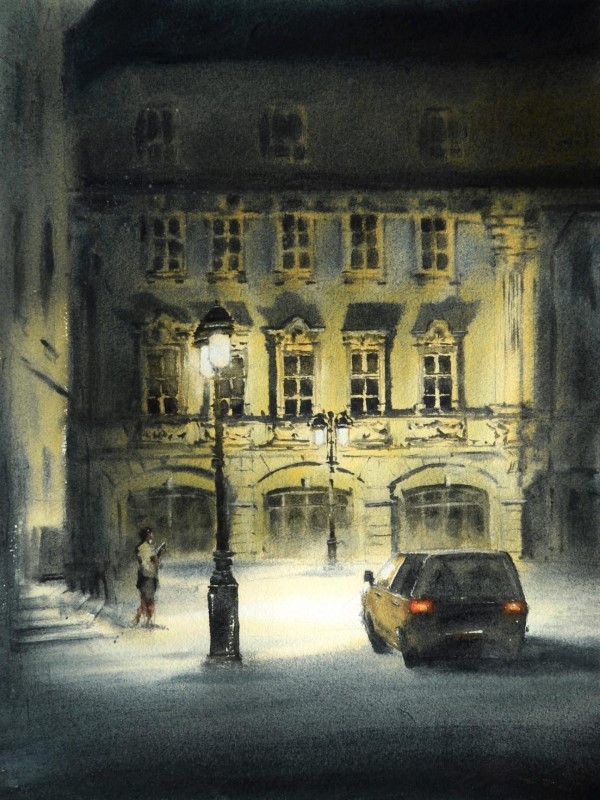 "Sisters" by Geoffrey Allen
It is evident that this artist has done plein air. Good sense of light. Also, the composition is pretty neat with the "L' in here. Good piece.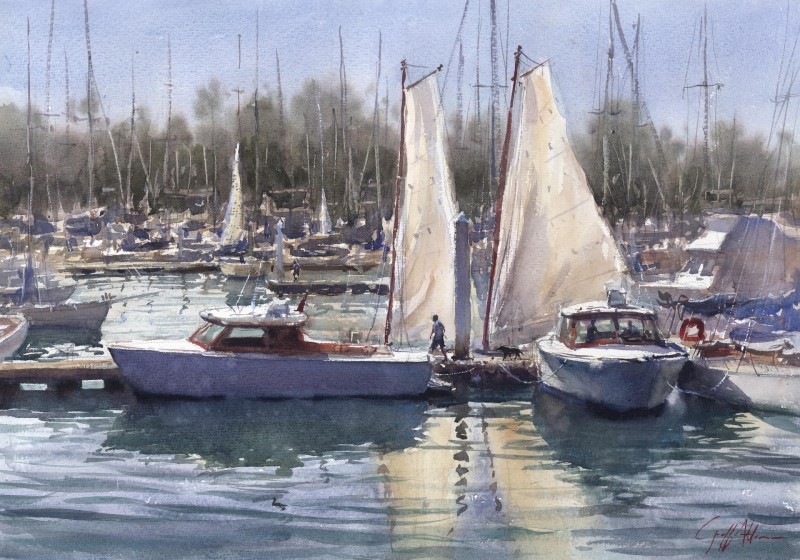 Third Place
"Just Joey in Full Bloom" by Carolyn Lord
 The triangle composition is classic. Even though the shapes are separate, the presentation really works. It is interesting how you can have a subject that doesn't lend itself to connecting shapes, but the artist still pulled it off. I think it's a great painting.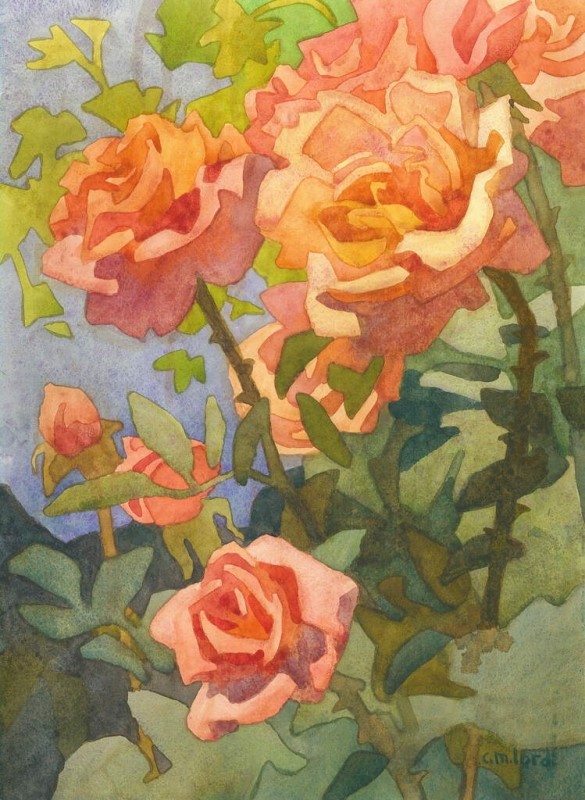 Second Place
"15 Foot & 1 Inch" by Danny Griego
I really like this painting. I think it's good. There's training there. I see that right away. I think this is a great composition. Nice light. The sense of light is there. There's also a sort of a confidence that just jumps out to me. These unfinished parts are very good.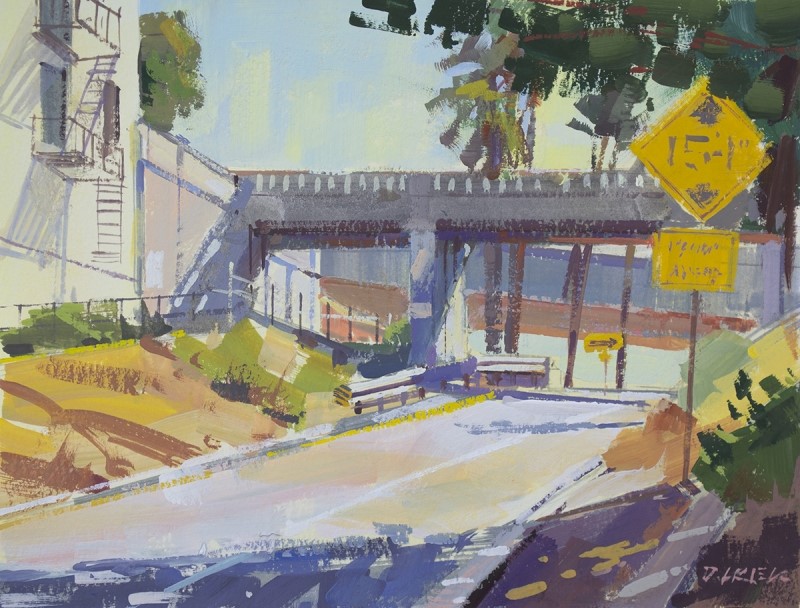 First Place
"Moonlighting at Jimmy's" by Chuck McPherson
This composition is great. The layering with the glazing technique is very unique. It is an enormous effort for a plein air painting.  I like it.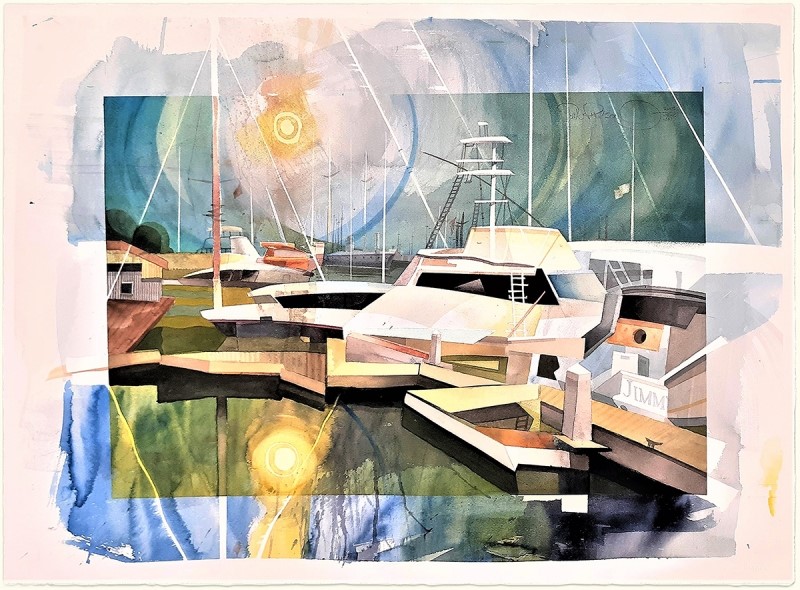 First Sale
"Quiet Morning in Point Loma" by Carla Obermeyer