The SDWS International Exhibition will be available on the sdws.org website from October 1, 2020 through October 31, 2020.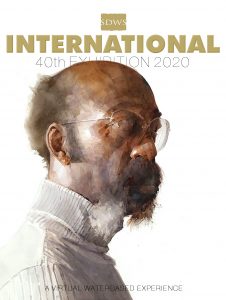 The exhibition, which represents the very best of watermedia art from around the world. Only 100 paintings were selected from 874 entries from 22 countries. The exhibition was juried by award-winning artist Michael Reardon. Reardon said "it was very obvious from the start that judging the show would be a daunting task because there were so many extremely strong paintings. 
Visit www.sdws.org starting Oct. 1 to view and purchase the paintings as well as the Exhibition Catalog and Opening Reception video.